Radar Constellation - Himeji-jo Castle
Back to Image Gallery
Himeji Castle is a historic Japanese castle located in Himeji, Hyogo Prefecture. It is renowned for its well-preserved traditional architecture and strategic defensive design. Designated as a UNESCO World Heritage Site, it attracts visitors from around the world.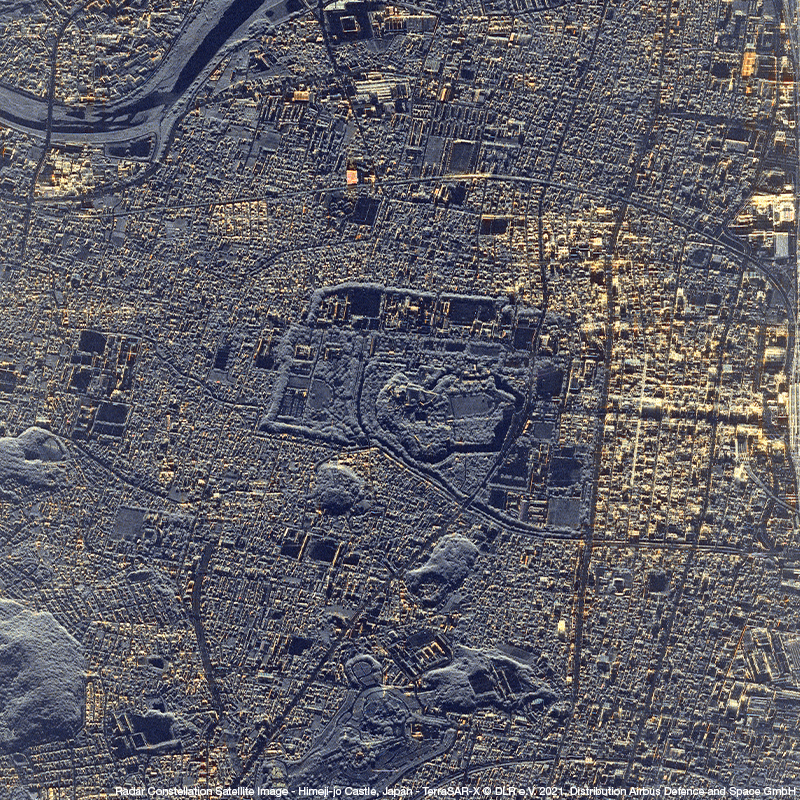 More information
Title: Radar Constellation - Himeji-jo Castle
Location: Hyogo Prefecture, Japan
Image Type: Radar
Date: 08/11/2021
Copyright: DLR e.V. 2021, Distribution Airbus Defence and Space GmbH
Distribution: This image is for personal use only. It cannot be sold or distributed to any third party.