The best Earth observation data solutions
Take advantage of the most extensive and accurate geospatial data solutions with our advanced satellite imagery and value-added products for smarter decision making.
Airbus Intelligence operates the largest constellation of optical and radar Earth observation satellites commercially available today. Derived from our unrivalled data, we process a comprehensive portfolio of high-quality elevation models, layers and grids to provide you with information that perfectly matches your needs.
Whether you want to gain insight into changes in a difficult-to-access area, analyse terrain characteristics remotely, orthorectify your remote sensing data or get imagery regardless of lighting conditions - our geospatial data portfolio is the most comprehensive on the market today. We bring reliable, extensive and detailed surveillance over any Area of Interest, with the appropriate level of analysis - from raw optical and radar imagery all the way to sophisticated photo-interpretation.
Get the right data for your project
Our Constellation
Get the most of our unique and comprehensive satellite imagery constellation
Our constellation provides decision makers with integrated, sustainable solutions to increase security, optimise mission planning and operations, boost operational performance, improve management of resources, and protect our environment.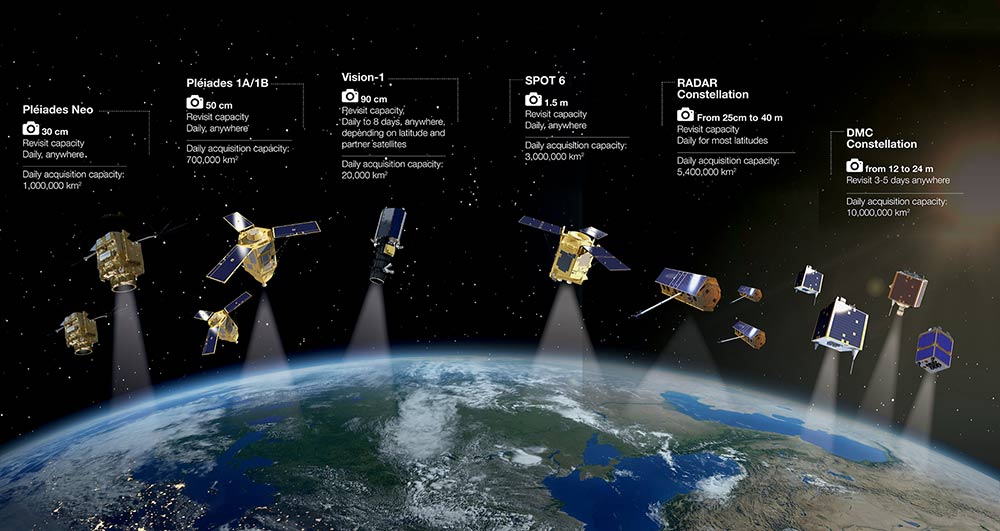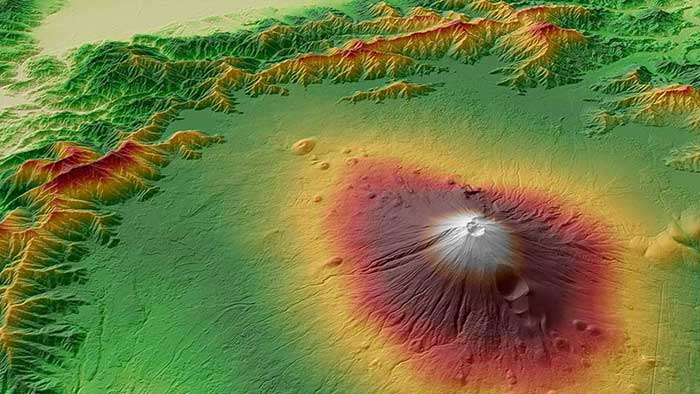 Reference Layers
Enhancing your data with our highly precise range of geometric information
Whether you are planning an infrastructure network, conducting a military intervention mission in unknown terrains, or analysing terrain features for oil and gas exploration, our Elevation products provide highly accurate information anywhere in the world, independent of relief and weather conditions.
Tasking
Tasking a satellite has never been easier
Our OneTasking service allows you to directly commission our satellites and receive the imagery. Our unprecedented commitment to deliver new imagery collections makes data sourcing fast, easy and risk-free for you.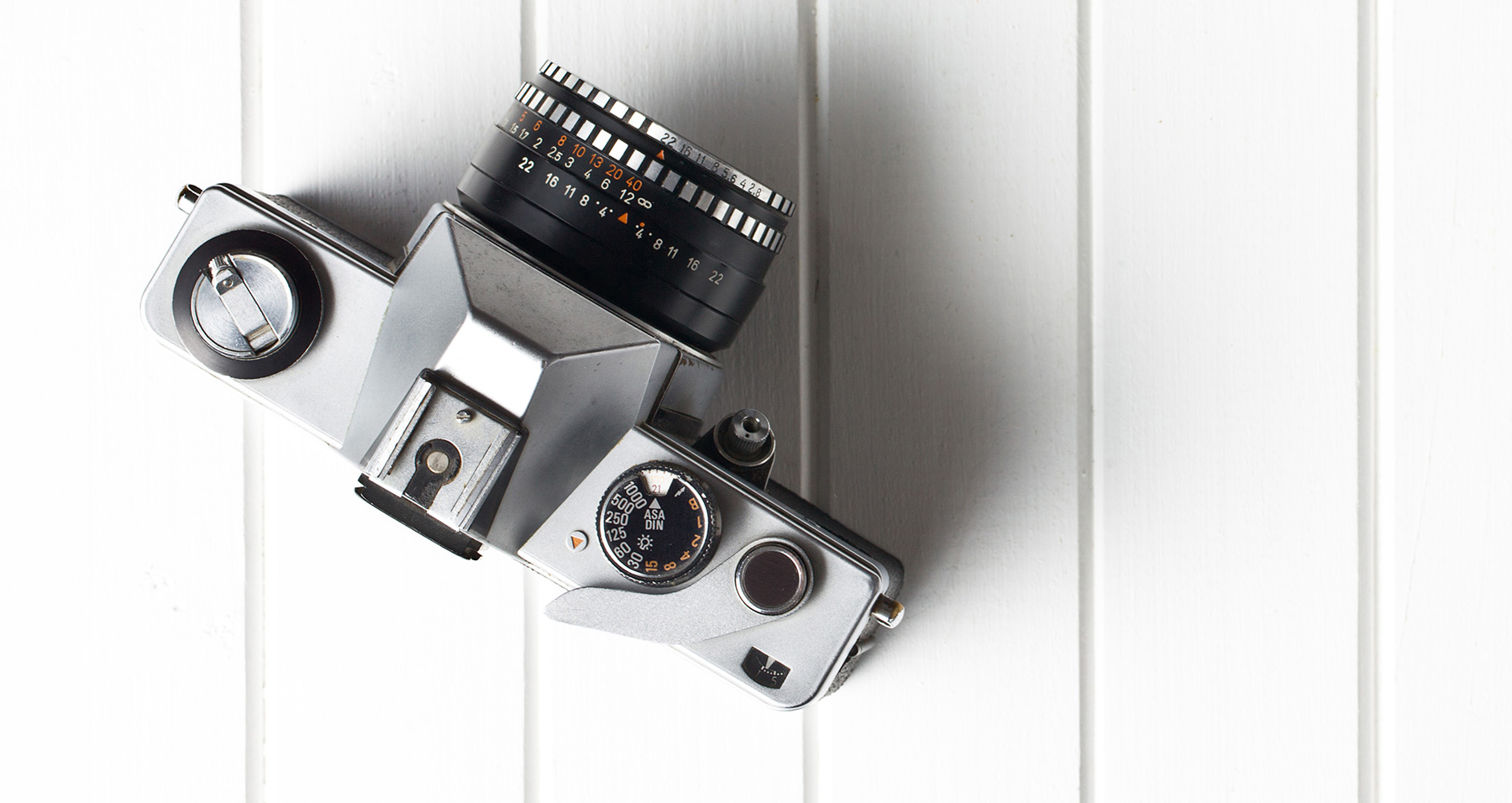 Direct Receiving Station
Get direct and premium access to the Airbus satellite constellation
A Direct Receiving Station (DRS) provides a direct access to Airbus Intelligence's complete Earth observation satellite constellation. Our DRS partners benefit from unparalleled coverage at special prices, with reactivity in tasking and download.
Currently we work with 26 Direct Receiving Station Partners across the world together.
Your easy access to our imagery products and solutions
OneAtlas
Easy access satellite imagery, geospatial analytics and industry-specific Services

What our customers say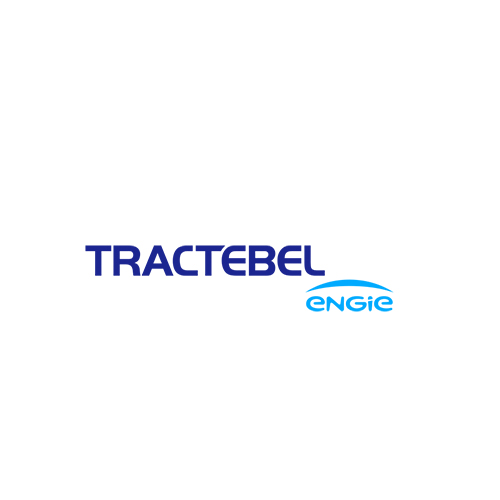 Tractebel Hydroprojekt
"Alternative reliable designs for the remotely located Nua Small Hydropower Plant needed to be developed with limited topographical information. WorldDEM served as the topographical data basis to review the existing study and to assess the area for possible design alternatives prior to field investigations."
Muhammad Ikhwan,
Project Manager,
Tractebel Hydroprojekt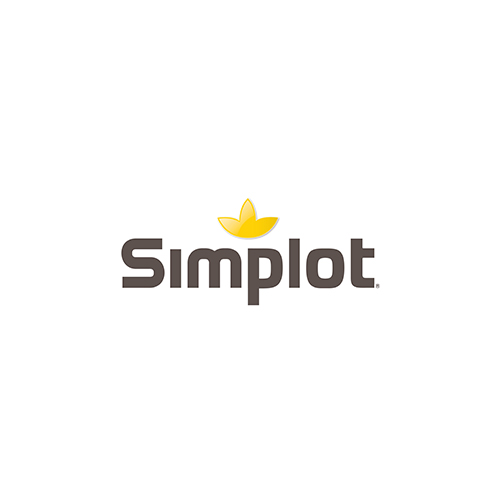 J.R. Simplot Company
"The high resolution, high frequency imagery we receive from Airbus enables our crop advisors to quickly respond with more agronomic insight to issues occurring in the growing season."
Allan Fetters
Director of Technology
J.R. Simplot Company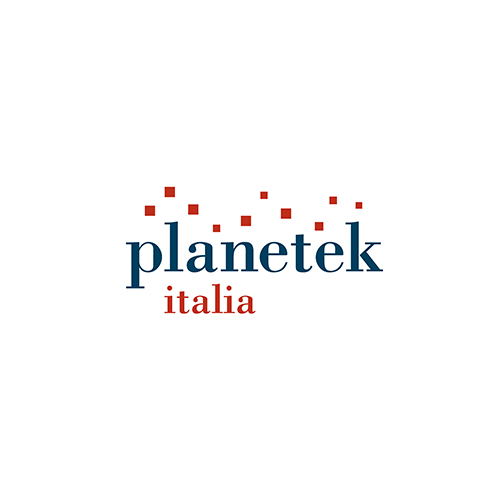 Planetek Italia
"We are proud to be able to offer near real time services thanks to the reliable and fast tasking service offered by Airbus Defence and Space satellite constellations. The availability of these capabilities really boost the opportunity for value added service providers to offer real solutions to customer needs."
Sergio Samarelli,
Planetek CTO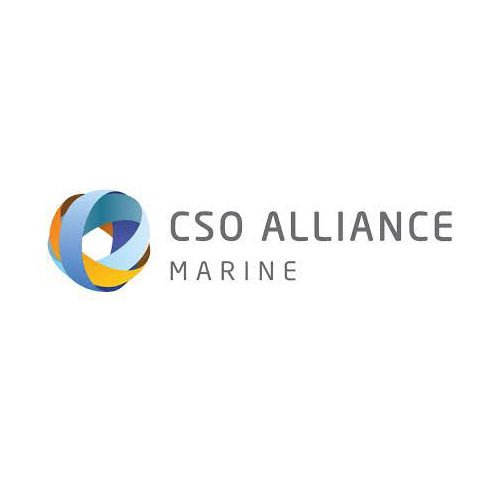 CSO Alliance
"It is the willingness of Airbus to engage at speed and provide accurate and relevant output in times of stress that is helping shape our relationship. This valuable data combined with other information sources we share not only with our CSOs to better protect their crews, but the Military as we work to develop a two way dialogue with the CSOs of the Merchant Marine."
Mark Sutcliffe,
Director CSO Alliance
Did you find what you were looking for?
Speaking with the Airbus Team is the best way to get started.