Pléiades Neo - Mont Saint-Michel
Back to Image Gallery
Mont Saint-Michel is a historic island commune located off the coast of Normandy, France. It features a medieval abbey perched on a rocky pinnacle and is known for its dramatic tidal variations. The site attracts millions of visitors annually due to its unique beauty and historical significance.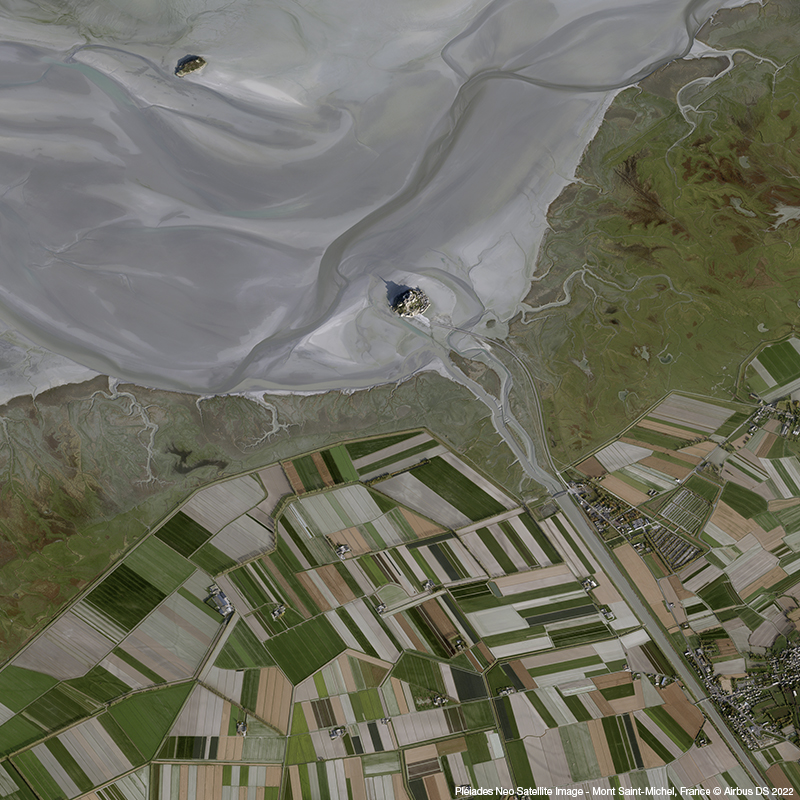 More information
Title: Pléiades Neo - Mont Saint-Michel
Location: Normandy, France
Image Type: Optical
Resolution: 30cm
Date: 11/15/2021
Copyright: Airbus DS 2022
Distribution: This image is for personal use only. It cannot be sold or distributed to any third party.