Back to Image Gallery
An international industrial and logistical platform, the Nantes - Saint Nazaire Port is connected to several modes of transport, including sea, inland waterway, rail, road and air.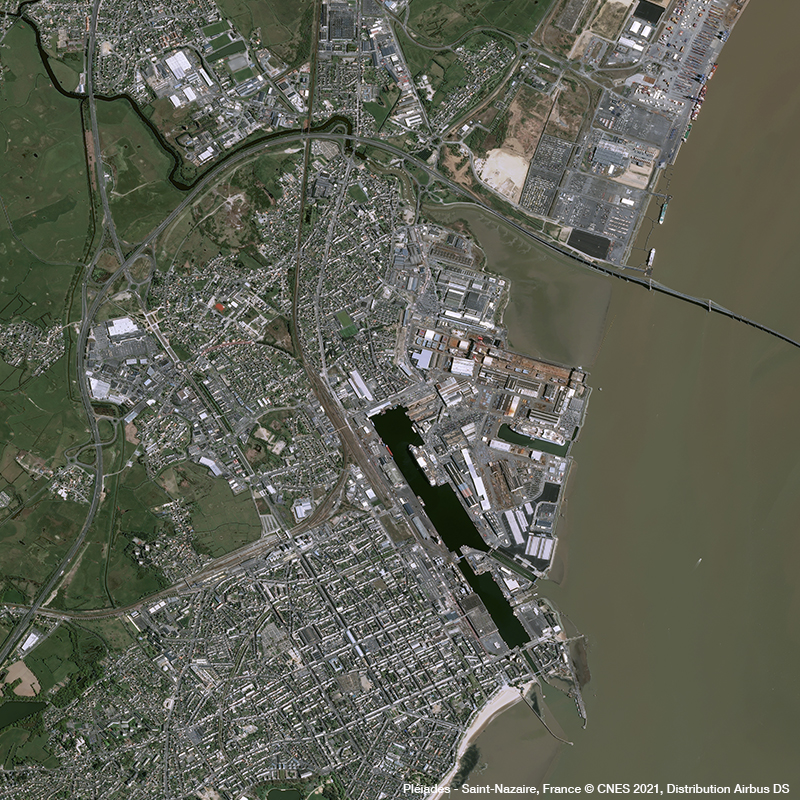 More information
Title: Pléiades - Saint-Nazaire
Location: France
Image Type: Optical
Resolution: 50 cm
Date: 04/14/2021
Copyright: CNES 2021, Distribution Airbus DS
Distribution: This image is for personal use only. It cannot be sold or distributed to any third party.