WorldDEM Neo - Louisville
Back to Image Gallery
Located in Louisville, Kentucky (USA), UPS Worldport is the world's largest fully-automated package handling facility, handling 115 packages per second or roughly half a million packages per hour.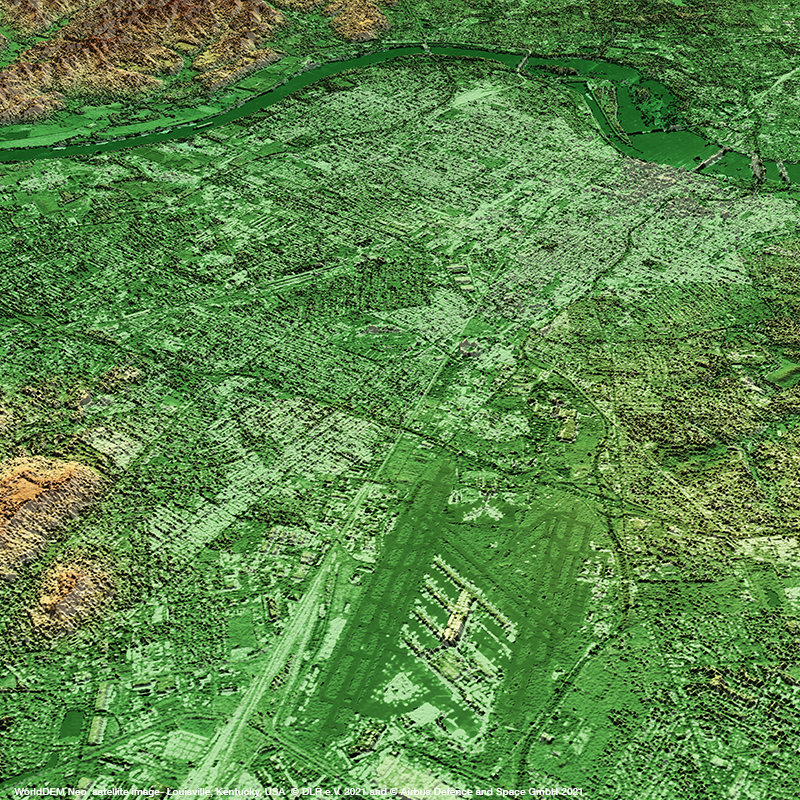 More information
Title: WorldDEM Neo - Louisville
Location: Kentucky, USA
Image Type: Radar
Date: 06/01/2021
Copyright: DLR e.V. 2021 and © Airbus Defence and Space GmbH 2021
Distribution: This image is for personal use only. It cannot be sold or distributed to any third party.