Land Administration
Land Tenure, Land Valuation, Land Use and Land Development
Land administration involves a multifaceted array of interrelated activities and services that enable the effective management of land resources for assuring land title and ownership and, for example, providing a framework for generating revenue, as well as a sound basis for the sustainable use of land.
Increasingly today, computerised and web-enabled information systems allow maximum access to cadastral mapping and property registers for use by governments, property owners and professional groups.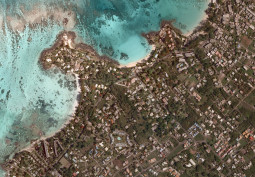 Aerial Imagery Mosaic, Mauritius
At Airbus Defence and Space we assist governments and the major donor agencies in Land Administration project definition, implementation and evaluation. To date, we have guided several countries in this component of their transition to a market economy and supported others in the implementation of various cadastre and land registration projects.
Our strength lies in our depth of experience, expertise and large network of private and public partners, coupled with a broad in-house capacity in related technical fields, and, our capability to deliver major IT infrastructure and software systems related to Land Administration, Mapping and GIS.
End to End Land Administration Solutions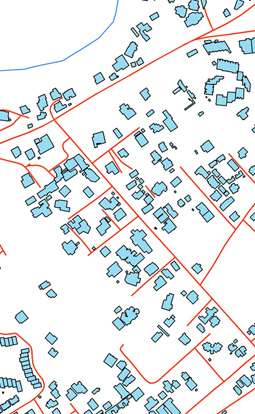 We pride ourselves in our ability to cover the complete spectrum of services from data acquisition (both aerial and satellite) and data capture from existing records, through data processing, formatting and analysis to data management, hosting, serving and visualisation. These processes often use systems and software that we and our key partners have designed, developed and installed.
In this sector, our range of products and services includes:
Supply of new data sources: including aerial imaging using our own digital aerial cameras (ortho-photography) and satellite data
Data capture from existing records and organising major field data collection campaigns
Land Admin Information Management Systems: design and build of IT infrastructures and development of software applications covering deeds management and cadastre, as well as property valuation including Computer Aided Mass Appraisal (CAMA)
Consultancy in project definition and scoping
Training, particularly 'training the trainers'
Quality assurance of systems and data, including data and metadata standards (such as the requirements of the INSPIRE Directive)
SDI – Spatial Data Infrastructure requirements, development and implementation
Key projects delivery worldwide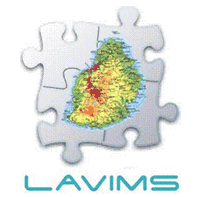 Mauritius
Land Administration, Valuation and Information Management System
The LAVIMS project is an initiative designed to modernise land administration by greatly improving access to information between different departments and creating a complete and up-to-date national valuation roll.
See LAVIMS case study
United Kingdom
Shared Spatial Information Services Programme (SPIRE) for the Department for Environment, Food and Rural Affairs (Defra)
We have been working with the Department for Environment, Food and Rural Affairs (Defra) on the development of its Shared Spatial Information Services Programme (SPIRE) for several years.
This has included development of data standards, governance and culture as well as promotion of the use of information systems to improve business efficiency and decision-making in order to support the large number of EU Directives that are underpinned by spatial data.
Slovenia
Technical assistance to the Ministry of Agriculture Forestry and Food
This World Bank funded project aimed to provide long-term technical assistance to the Ministry of Agriculture Forestry and Food for checking work undertaken by an external contractor and suggesting possible strategies for additional use of the data; especially in relation to current EU regulations: IACS, permanent crop registers, farm registers and Agri-statistics.
Ireland
Digital mapping system for Land Registry
In conjunction with our partners, we provided consultancy to the Land Registry of Ireland for developing a digital mapping system to support a land information system and advised on INSPIRE, NDSI and EULIS compliance and their implications for work flows and system design.
Vietnam
Technical assistance to the government for Land Administration project
This project aimed at providing technical assistance to the Government of Vietnam for the design and development of proposals for Phase 1 of the Vietnam Land Administration Project (VLAP), with the goals being more effective land utilisation and resource management aimed at alleviating poverty and encouraging stable economic development.
Nigeria
Aerial imagery and pilot land parcel information system
In conjunction with our local partner we have acquired aerial imagery of the whole of Osun State and are currently in the process of developing a pilot land parcel information system, training and advising on requirements for map updating from the delivered ortho-photos.
Did you know?
Land Administration is a system to manage land. This system covers areas such as: transactions on the land, what the land is used for and what it can be used for, changes in land use, who owns or occupies the land, and where are the boundaries of the land.