Unrestricted and Unfiltered Access to Ground Surveillance Data
During the 2016 Warsaw NATO Summit, Airbus Defence and Space showcased its newly developed Mobile General Ground Station (MGGS) to Heads of State and senior NATO and national officials. MGGS is part of the NATO's Alliance Ground Surveillance (AGS) System, which aims at providing the Alliance with an unprecedented capability of persistent surveillance, intelligence and reconnaissance over wide areas.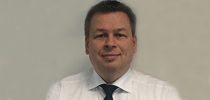 Imagine360° talks to Marc Paskowski, Programme Manager NATO AGS, Airbus Defence and Space:
1. What does AGS mean – What is behind it and what is it for?
AGS means Alliance Ground Surveillance. It's a system acquired by NATO that will give political and military decision makers a comprehensive picture of the situation on the ground. The AGS core capability will enable the Alliance to perform persistent surveillance over wide areas from high-altitude long-endurance aircraft, operating at considerable stand-off distances and in any weather or light conditions. The AGS system will offer the Alliance and its member countries unrestricted and unfiltered access to ground surveillance data in an interoperable manner.
2. What are the programme`s components?
The AGS system is an integrated system consisting of an air, ground and support segment, performing all-weather, persistent wide-area terrestrial and maritime surveillance in near real-time.
The air segment consists of five Unmanned Air Vehicles (UAVs), Global Hawk (GH) Block 40 aircrafts comprising airborne radar sensors.
The ground segment consists of a number of ground stations in various configurations, such as fixed, mobile and transportable, which will provide data-link connectivity, data-processing and exploitation capabilities and interfaces for interoperability with C2ISR (Command, Control, Intelligence, Surveillance and Reconnaissance) systems. This is the part that Airbus Defence and Space contributes to.
And last, but not least, the AGS support segment will include dedicated mission support facilities at the AGS Main Operating Base in Sigonella, Italy.
3. How does Airbus Defence and Space contribute?
Airbus Defence and Space delivers the Mobile General Ground Stations (MGGS). These mobile stations will exploit radar data (images and moving target indication) acquired by the Global Hawk via a direct or satellite broadband connection. Additionally, data from all interoperable C2ISR systems operated by NATO and its member states can be received and evaluated. The results will provide information about stationary and moving objects on the ground to the local unit's commander and can be distributed as well within NATO forces. The MGGS are integrated into containers that can be transported by truck, aircraft, train or ship. A MGGS is operated and deployed by six people. The development of the MGGSs involves a certain number of industrial partners from the AGS participating nations.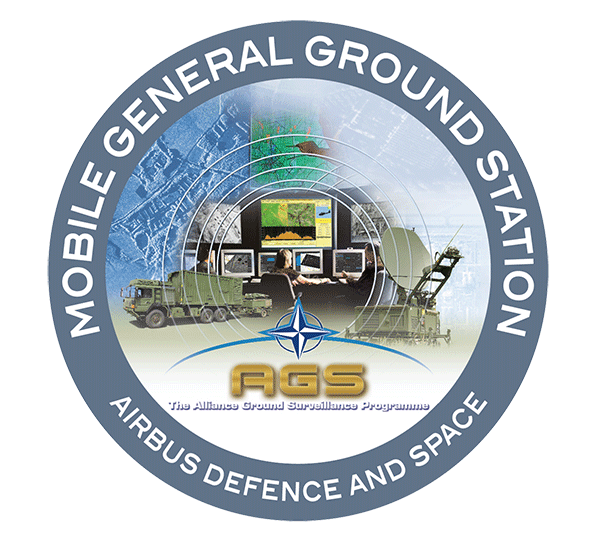 The full exploitation/surveillance capabilities are:
Imagery and Video Exploitation functions for AGS core and interoperable sensors
Near Real Time Surveillance functions
Data combination / Fusion of different data types
Tactical Data Link
Data handling, catalog, reporting, archiving functions etc.
Local Mission Planning Capability
Data storage and retrieval
In addition, Airbus Defence and Space will be involved in the System Level Performance Verification (SLPV) in cooperation with Northrop Grumman.
4. Who are the other partners involved?
NATO awarded the prime contract for the system to Northrop Grumman ISS International Inc.. The company's primary industrial team includes Northrop Grumman Systems Corporation (USA, for the UAVs), Airbus Defence and Space (Germany), Finmeccanica/Selex (Italy) and Kongsberg (Norway), as well as leading defence companies from all acquiring countries, which are contributing to the delivery of the AGS system.
We are very proud to contribute to this programme demonstrating our capabilities to NATO. AGS is the biggest "non-flying" project of Airbus Defence and Space in Friedrichshafen, Germany.