Elevation8
DEMs based on SPOT6/7 stereo/tristereo acquisition capability
The new Elevation 8 product complements Airbus Defence and Space's GEO Elevation portfolio, providing an optimised fit for the needs of mapping or oil & gas applications, particularly when large-area coverage is required.
Elevation8 is derived from SPOT 6 and SPOT 7 stereo and tri-stereo optical satellite data. The satellite's optimised combination of wide-area coverage and high-resolution image acquisition supports the rapid collection of imagery and delivery of products. Based on simultaneous stereo or tri-stereo acquisitions Elevation8 products provide height information with down to 3m vertical accuracy at 8m grid spacing.
The models are available tailored exactly to the customer's area of interest starting at a minimum of just 1000km²
Large-Area DEMs at a High Accuracy
Down to 3m vertical accuracy at 8m grid spacing
Rapid availability: one geocell (10,000km²) can be acquired in stereo in one single satellite pass
Stereo and tristereo pairs are delivered with the DSM product;
the DTMis available on demand
1.5m RGB orthoimage can be delivered optionally
Ideally suited for mapping, hydrology and exploration
of natural resources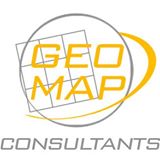 Satisfied Customers
"The product was meeting our expectations"
For exploration projects in the oil and gas sector at the Gulf of Suez region in Sinai (1,452km²), the Egyptian Ministry of Petroleum and a large Oil & Gas Exploration Company relied on Elevation8 (DSM) and SPOT6 1.5m orthoimagery. The high quality and accuracy of the product enabled to run the exploration phase in due date and time with a controlled cost.
Documents
Technical documents
Did You Know?
SPOT 6 and 7 tri-stereo acquisition modes collect a third image close to nadir between the two traditional stereo pairs. By doing this, elevation or hidden objects, that would otherwise remain hidden e.g. in steep terrain or urban canyons in dense built-up areas, can be revealed.