Costa Concordia refloating monitored from space
The very high resolution Pleiades satellite, built and operated by Astrium, captures the refloating on 17 September of the Costa Concordia, wrecked off the Island of Giglio, Italy.
On July 12, 2013 the Pleiades image shows many ships busy around the liner lying on its side. Preparations for the recovery include white metal boxes (caissons) filled with water to assist in the refloating operation.
The image taken on 17 September 2013 shows recovery operations are still ongoing with many ships around the wreckage. The liner had moved but is not yet upright.
Island of Giglio, Italy - Recovery of the Costa Concordia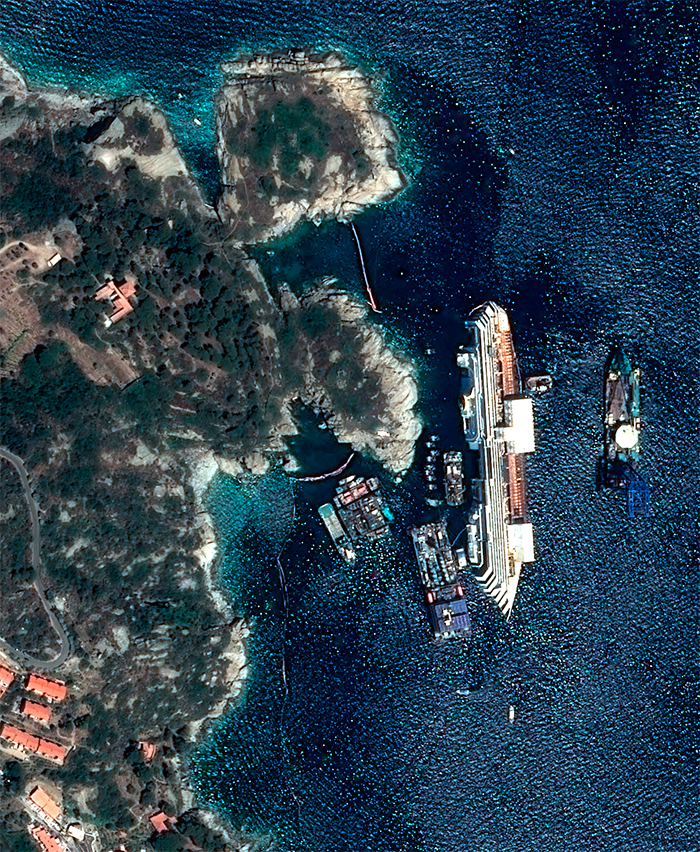 July 12, 2013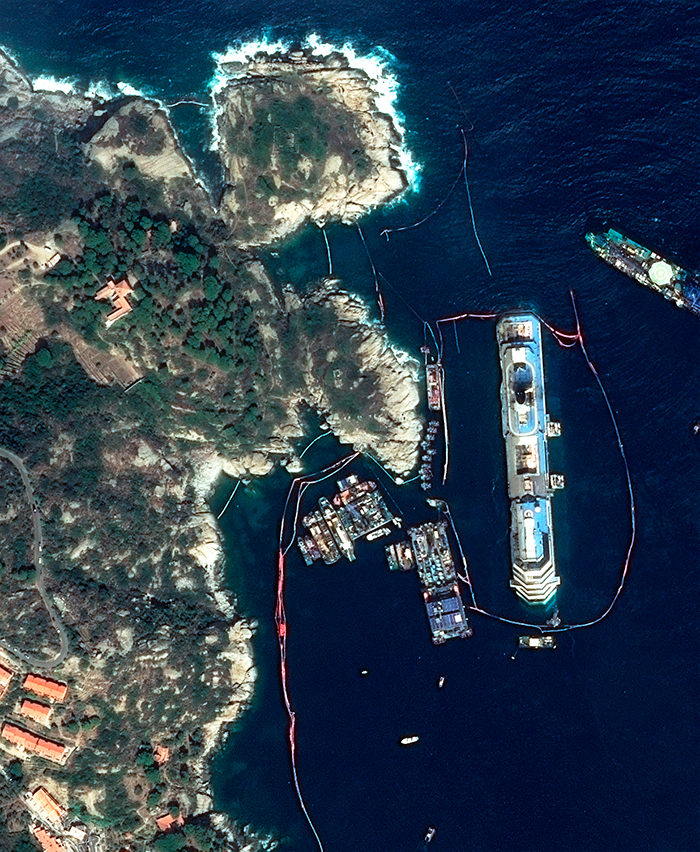 September 17, 2013
Costa Concordia refloating monitored from space