Elevation30
Worldwide 3D geographic reference database for all global coverage needs
Elevation30 is a unique 3D geographic reference database for areas Worldwide, especially designed for large-area coverage for mapping, GIS and military needs.
Derived from optical satellite data, merged with radar data especially over cloudy areas, Elevation30 features a greater coverage, independent of terrain characteristics and weather conditions. The models include "first surface" elevation, including vegetation and man-made structures.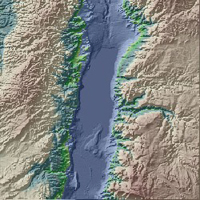 Key Benefits
Up to 8m vertical accuracy
Based on DTED level 2 standards
Available over 80 million km² worldwide (end 2014)
Rapid delivery
Ideal for defence, mapping and terrain modelling applications
80 Million km² Available (end 2014)
An unlimited source of ground control points
Elevation30 ortho-images provide ground control points with an accuracy better than 10m CE90, hence accurate enough to ensure GPS compatibility:
They can be used to orthorectify imagery from most Earth observation satellites (Pléiades, the SPOT family, FORMOSAT-2, the DMC-Constellation, WorldView-1 to -3, QuickBird, IKONOS,Kompsat-2, TerraSAR-X, GeoEye, Landsat, Radarsat, Envisat, etc...) when positional data is not available.
See Also...
WorldDEM™
The first globally homogeneous DEM
Elevation8
DEMs based on SPOT6/7 stereo/tristereo acquisition capability
Elevation1 & 4
High-Resolution 3D Information