Calendar 2019
Download Your Wallpaper
February, Almada, Portugal - Pléiades
The municipality of Almada is located on the southern margin of the Tagus River; sited on the opposite bank is Lisbon. The two cities are connected by the 25th of April Bridge. The Centuary of Christ the King overlooks Lisbon from Almada's highest point.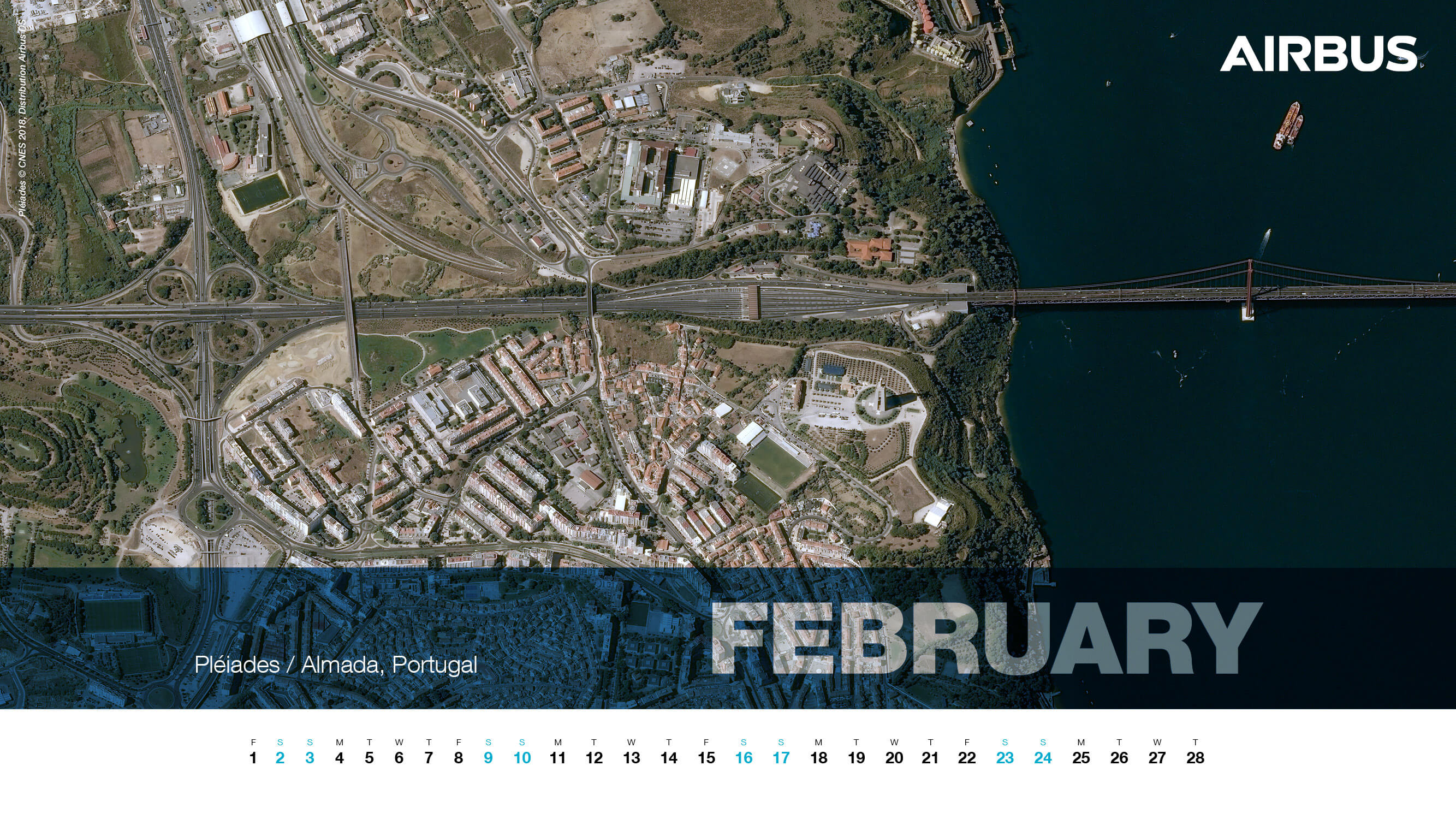 January - Mount Fuji, Japan
Mount Fuji, located on Honshu, is the highest mountain in Japan at 3,776m. It is a dormant stratovolcano and last erupted in 1707-1708. One of the country's Three Holy Mountains, and a Historic Site, it is also recognised as a Special Place of Scenic Beauty.
Download in: