Security
From Public Safety To Emergency Response
Security is a diverse topic. Homeland, Borders, Sites, Cities or Large Events Security, plus Public Safety, as well as Emergency Response and Crisis Management are increasingly critical issues worldwide.
For these applications, geo-information is a necessary data source and plays a crucial role in supporting key decision-makers by turning the latest geospatial data into reliable information.
Airbus has significantly invested in the development of innovative software solutions specifically designed to address the modern challenges faced by public safety and emergency organizations.
Airbus participates in several crisis management international programs related to natural and technological disasters.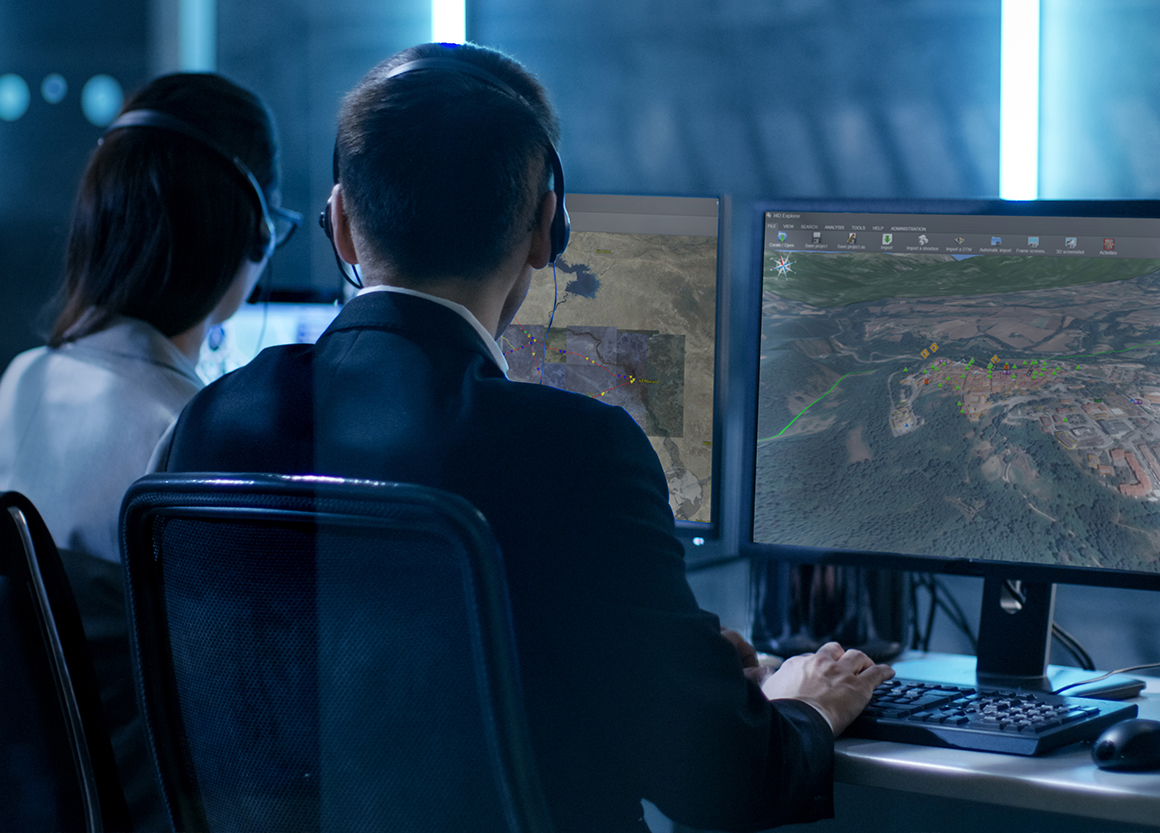 Products
SAFECommand
Software Solutions for Public Safety & Homeland Security Operations
Our SAFEcommand™ is a set of component applications and services that ensure the effective deployment of Command & Control information to mobile resources in-the-field.
Learn more
Geospatial Financial Hub
Environmental perils risk data and portfolio analysis at property level
Airbus' Geospatial Financial Hub delivers multiple geospatial GB datasets, from leading specialists, to eliminate uncertainties and reduce risks for the property insurer, owner, vendor and lender.
Learn more
Airbus is there to support your business. We are ready to deliver.