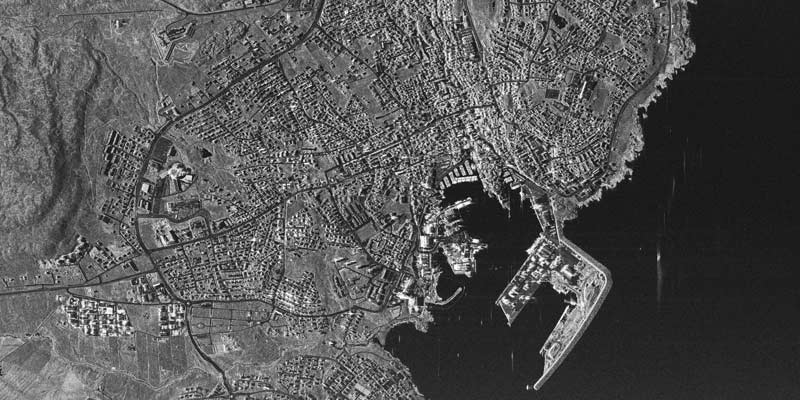 Unlike any 'passive' optical systems, SAR sensors do not require external illumination (sunlight) in order to collect (useful) data. Being a so called 'active' system, Radar provides its own energy source to illuminate the area of interest and targets – allowing Radar to acquire data completely independent of daylight or weather conditions.
A Radar remote sensing system is based on three main functionalities:
The Transmission of the Radar microwave signal to the ground in its specific wave length (X-Band in the case of our Radar Constellation).
The Reception a portion of the transmitted energy as backscatter from the ground surface
The Processing of the returned signal into an image, alternatively a tailored monitoring or measurement product, considering signal strength and time delay.
Key take-away: Today's Staring SpotLight image in sub-metre resolution has been acquired over Tórshavn, Faroe Islands, which is considered to be the number one ranked city in the world which receives the least amount of sunlight. As usual, the Radar Constellation image is clear and sharp and unaffected by these conditions.