Fortion® SAMOC is a management system that offers an end-to-end solution for the coordination at strategic level of all Ground Based Air Defence (GBAD) assets country-wide, and when necessary, in joint and combined operations.
NATO and non-NATO countries have currently in use Fortion SAMOC, among others, Germany, Hungary and KSA.
Fortion SAMOC provides extended net-centric capabilities on the basis of Tactical Data Links and military message handling procedures. Providing full situational awareness, the system assesses potential airborne and space threats optimising the use of the available air defence weapon resources.
Fortion SAMOC is compatible with similarly advanced NATO system centres being able to provide fast, reliable and precise information in standard formats, enabling nations to protect important facilities and the country's population against flying objects, including aircraft, helicopters, missiles and drones.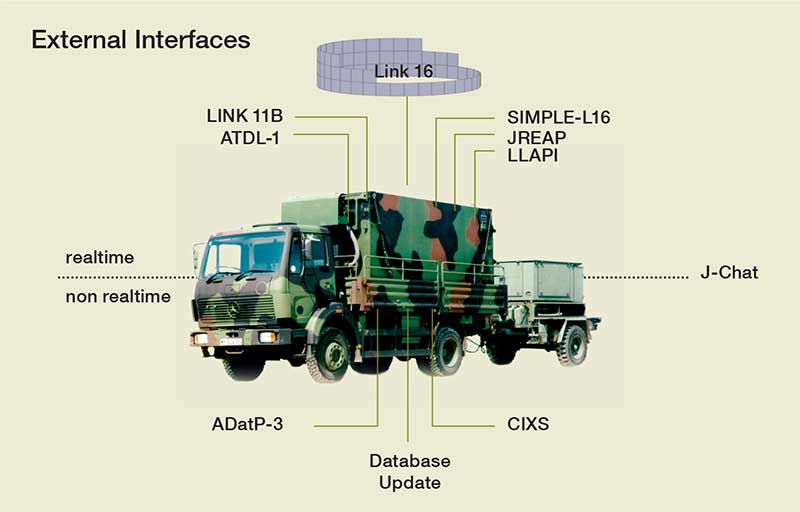 Fortion SAMOC supports the whole military workflow from planning, decision, mission execution, monitoring and analysis
Optimises the air defence weapon resources
High operational flexibility and configurable to connect and operate with all kind of today's and future weapon systems and sensors
It offers interoperability in Joint and Combined environments
According to Jane's, Fortion SAMOC is currently among the most advanced Air Defence Command and Control (C2) Systems in the defence market. Including mission planning and embedded training functions, it offers the complete BMC4I (Battle Management, Command, Control, Computers, Communications, and Intelligence) capabilities to counter complex air threats beyond visual range and, considerably increase protection of the air space of nations.

About Jane's
Jane's by IHS Markit is the leading global open source intelligence agency, combining the world's leading defence and security information and insight with powerful analytical tools and bespoke consultancy services to deliver targeted solutions that enable government, military, national security and defence industry professionals to make critical decisions with confidence.