This mapping approach delineates low-income residential areas with particular attention to capturing the most vulnerable and hard-to-reach service populations. The maps allow decision-makers to target interventions to households most in need of services, such as improving their access to water, sanitation, and hygiene facilities.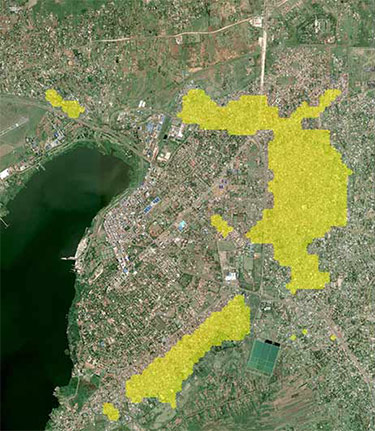 Model output of predicted low-income areas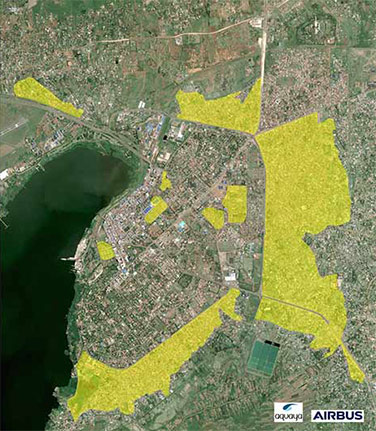 Ground-truthed map of low-income areas
A map updated using Pléiades satellite imagery shows the on-the-ground reality of low-income areas that may lack formal water, sanitation, and hygiene services in Kisumu, Kenya, a city with more than 600,000 inhabitants.
The findings from Aquaya's model harnessing Pléiades imagery show promising performance improvements over existing machine-learning methods. Development agencies, service providers, local governments, aid organizations, and researchers can use and easily update the generated maps over time to aid their programming in WASH, health, education, urban planning, and emergency response, among other purposes.
The Aquaya Institute is a US-, Kenya-, and Ghana-based nonprofit research and consulting organization dedicated to advancing global health through universal access to WASH. They deliver critical insights, data, and tools to support informed policy, program, and financing decisions. These research initiatives help to secure safe water and sanitation for vulnerable populations, improving human health and well-being.