Oil, Gas, Mining and Energy
Geospatial solutions to support all stages of the Oil, Gas, Mining and Energy lifecycle
With oil, gas, mining and energy resources being located in some of the world's most inaccessible or inhospitable regions, the cost of planning, exploration and production and monitoring of assets can be costly and extremely difficult.
We cover all stages of the production lifecycle
Depletion of natural resources combined with growing demand and further interest in unconventional exploration such as shale oil, means there is more need for accurate and reliable geospatial insight than ever before.
Our geospatial products and digital solutions provide crucial tools to cost-effectively identify areas for oil exploration and reliable remote monitoring of sites.
Our unique satellite constellation and analytics capabilities, combined with over 30 years' experience in geospatial intelligence, makes us the perfect partner for oil, gas and mining organisations.
Are you looking for new exploration hotspots and want to be the first to find and evaluate leads?
Our value-added services such as geological studies and seismic planning can be augmented with our extensive satellite constellation capabilities to provide reliable, cost and risk minimising solutions to discover and examine potential resource leads.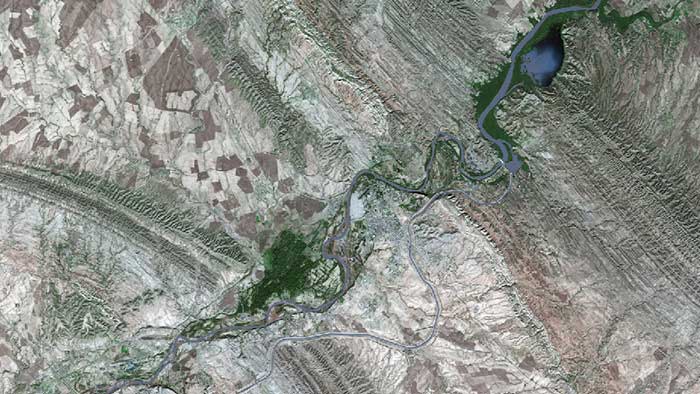 Geological Studies
Our in-house geologists offer a comprehensive range of onshore geological mapping services including off-the-shelf non-exclusive studies and exclusive on-demand site-surveys.
Do you need to validate and prioritise oil exploration priorities?
Our industry leading slick database, Global Seeps, and highly accurate terrain evaluation data including WorldDEM, support conventional survey techniques when assessing future exploration opportunities.
Global Seeps
Offshore oil slick database - the world's leading offshore oil seepage information product for the oil exploration industry.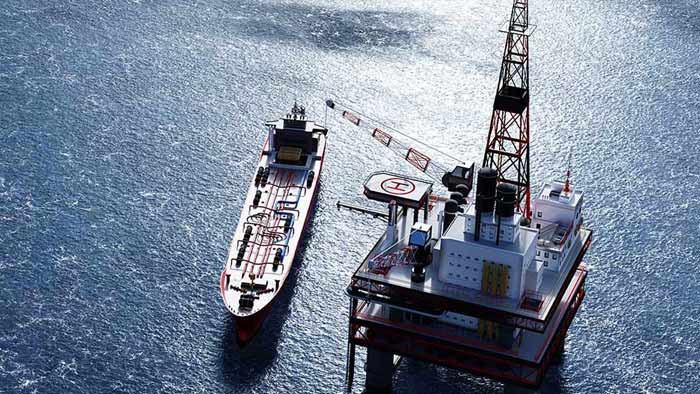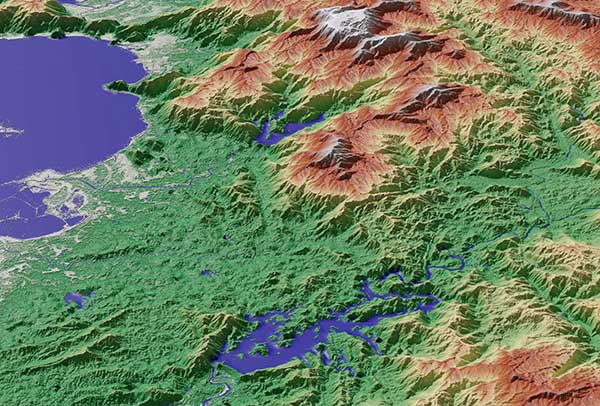 WorldDEM™ and WorldDEM™ Neo
The most accurate global satellite-based digital elevation models available today! With unique data quality and level of detail, both elevation models facilitate a wide range of applications such as line-of-sight-analysis, hydrological modelling, satellite imagery orthorectification and much more.
Development
Do you need to minimise cost and risk when developing your oil and gas assets?
Our precision elevation models and mapping solutions support accurate planning and construction of assets, identify and define the best pipeline routes in inaccessible areas and most suitable location for your infrastructure planning.
Access the most comprehensive elevation data range
Whether you are planning an infrastructure network, conducting a military intervention mission in unknown terrains, or analysing terrain features for oil and gas exploration, our Elevation products provide highly accurate information anywhere in the world, independent of relief and weather conditions.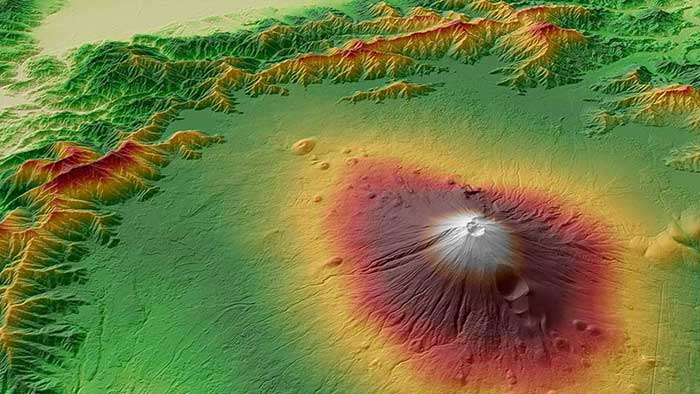 Production
Do you need to cost-effectively monitor assets globally?
Our solutions allow you to proactively keep track of activities on sites and react quickly in emergency situations, minimising downtime and reputational risk. We can also remotely monitor mining activities providing information on site change and measure volumes of minerals extracted without the risks associated with having staff onsite.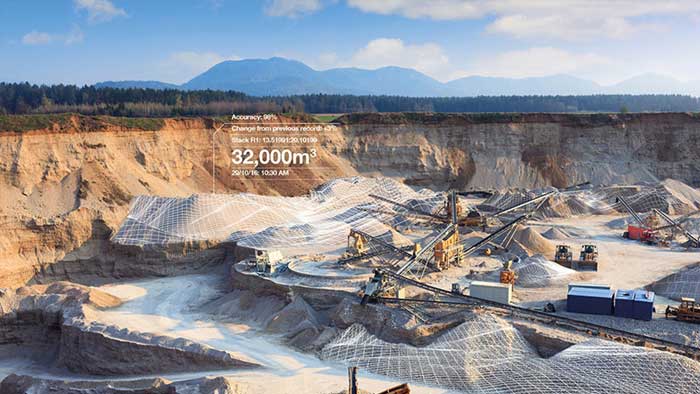 Stack Insight
Remotely monitor mines, calculate volumes and change detection without sending people into the field.
Decommissioning
Do you need to measure and reduce your impact on the environment?
When production ceases, we can provide cost-effective tools to remotely monitor decommissioning of sites, helping you to reduce the potential for environmental damage whilst maximising security.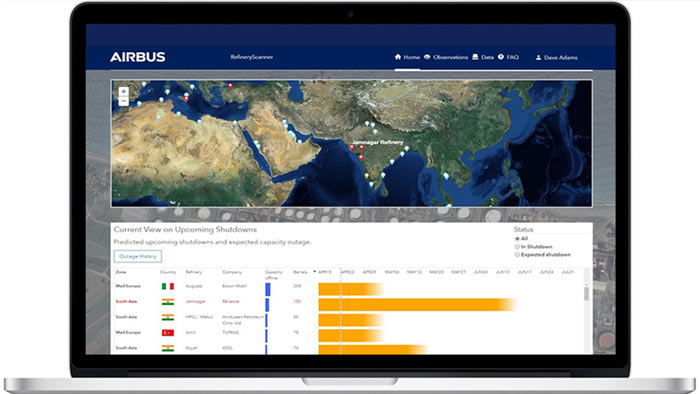 RefineryScanner
Systematically monitor refinery activity on a global scale for confidence in commodity trading decisions.
ShaleScanner
Monitoring unconventional oil production providing unprecedented access to insights on drilling, fracking, completion and shale oil production.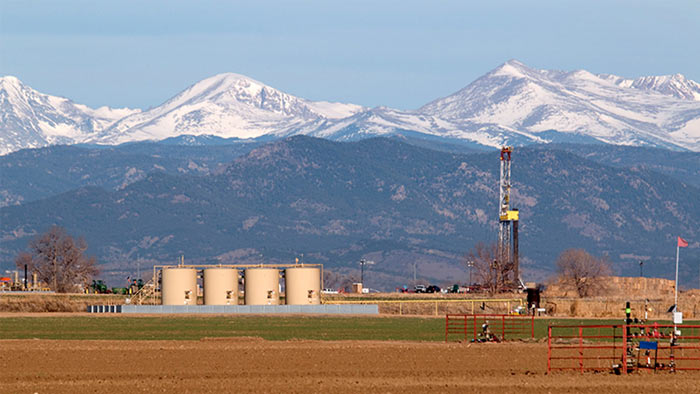 See our imagery in action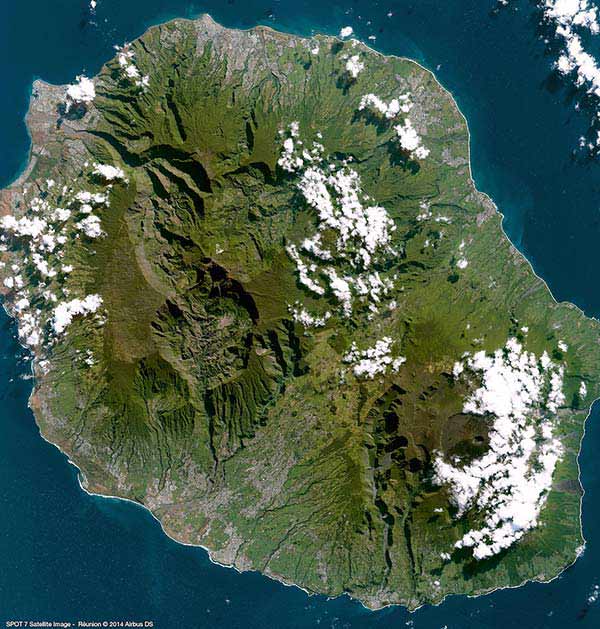 View the best of our satellite images
Have a look to our Image Gallery and download your favorites for free!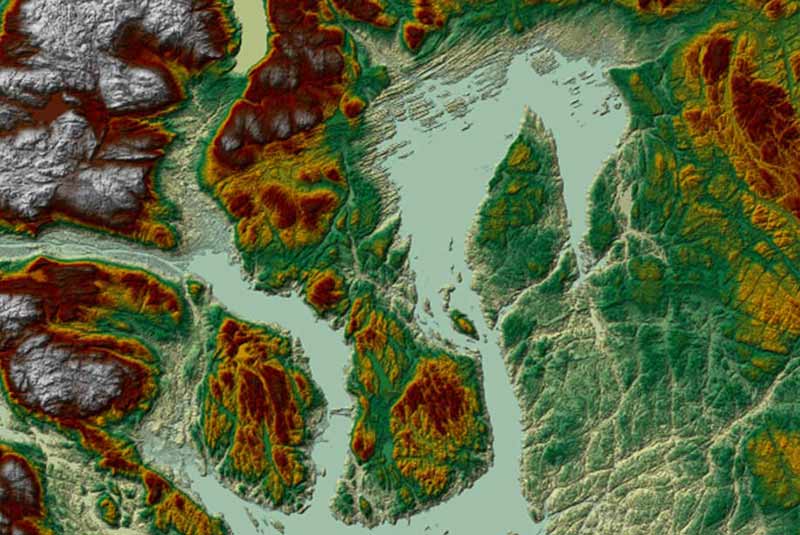 Test the quality of our data
Have a look at our samples and explore how our advanced satellite imagery and value-added products can support your projects.
Previous
Next
Did you find what you were looking for?
Speaking with the Airbus Team is the best way to get started.