On-board airborne tactical ISR system
Fortion® SAMSARA® is an airborne ISR system (hardware and software) for multi-sensor surveillance and reconnaissance light aircraft and helicopters.
Fortion SAMSARA is a multi-sensor Command and Control and tactical situation management system for light mission aircraft and helicopters.
SAMSARA enables maritime and terrestrial Intelligence, Surveillance and Reconnaissance (ISR) missions within defence and security applications: coastal/border/critical infrastructure surveillance, riot control, firefighting, Search & Rescue operations, illegal trafficking, fishery protection, monitoring of powerlines/pipelines/mine sites.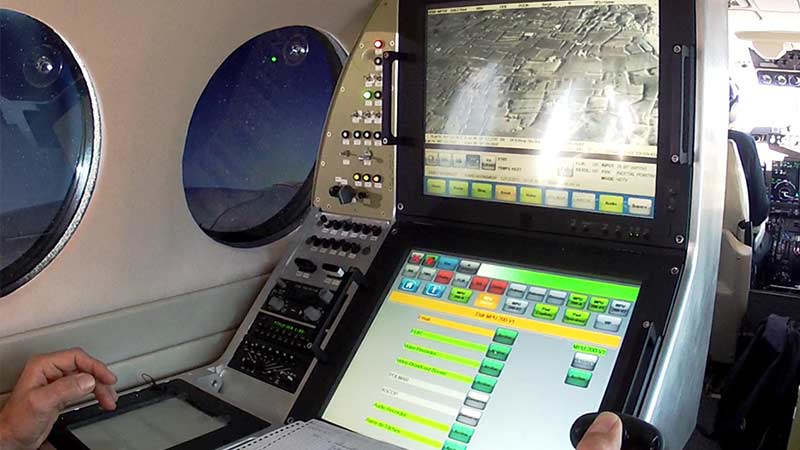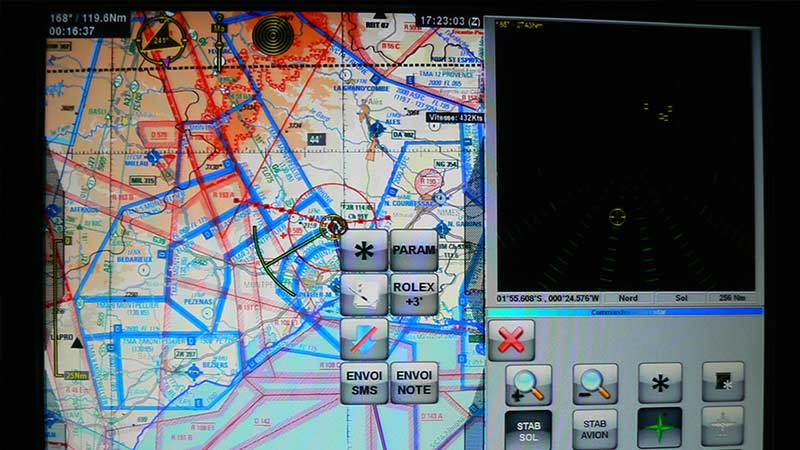 Thanks to its modular architecture (hardware and software), two versions are available:
Single computer version (SAMSARA 100): For maritime or terrestrial surveillance in legacy or very light aircraft and helicopters
Multi-computer version (SAMSARA 200): For complex para-public or military missions
The intuitive man-machine interface developed in partnership with pilots and operators is perfectly adapted to be used by a reduced crew.
Sensor management

Tactical data management, multiple targets management
Autonomous navigation aid
Communication via SatCom (BLOS), LOS (STANAG-4609 compliant), Tactical Data Link
Your advantages with Fortion SAMSARA
Easy integration in legacy aircrafts or helicopters
User oriented ergonomics: intuitive touchscreens developed by pilots and operators, allow usage by a reduced crew (1 operator can manage tactical situation and all sensors from one single console)
Digitally-Assisted Close Air Support (DACAS)
On-ground real-time mission monitoring
"Since 2009, Customs and Airbus Defence and Space have developed a system of airborne surveillance in a climate of confidence, enhanced cooperation and a constructive dialogue."
Pierre Pelaprat
Aerospace Customs
Supervisor Direction Générale des Douanes et Droits Indirect

Download our documents here
Did you find your solution?
Speaking with the Airbus Team is the best way to get started.