Fortion® Massive Intelligence
From data to knowledge for key decision making
Fortion® Massive Intelligence is the Airbus collaborative platform for unified exploitation of all available data and knowledge production.
Fortion® Massive Intelligence is a disruptive intelligence capability. It integrates and synchronises multi-source Processing, Exploitation and Dissemination (PED) of all collective assets and own Intelligence data bases.
With functions including the processing, exploitation and fusion of huge volumes of heterogeneous data, supported by automated processing and smart dissemination, it directly supports decision makers at all levels of command.
The new PED process helps resolve unknowns through the process of correlating activity data with information about the attributes, relationships, and behaviors of known and unknown objects in ways that cannot be achieved today without proper automation.
By accumulating the Multi-INT data on individual activities, an intelligence analyst can correlate activities automatically, detect anomalies and discover links between objects and pieces of information.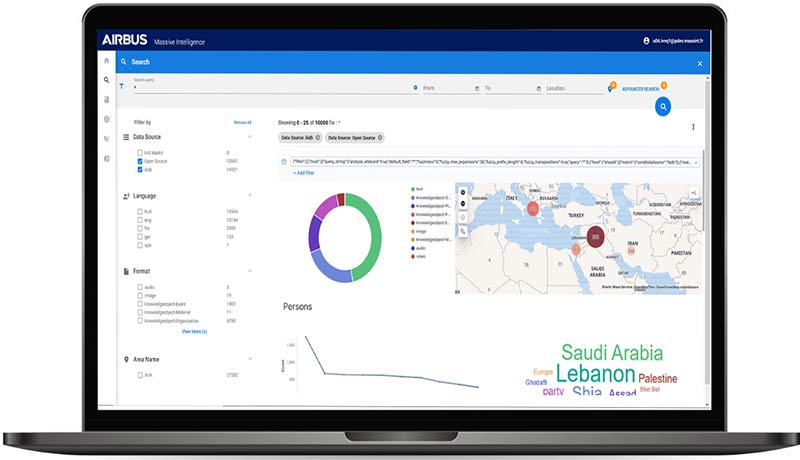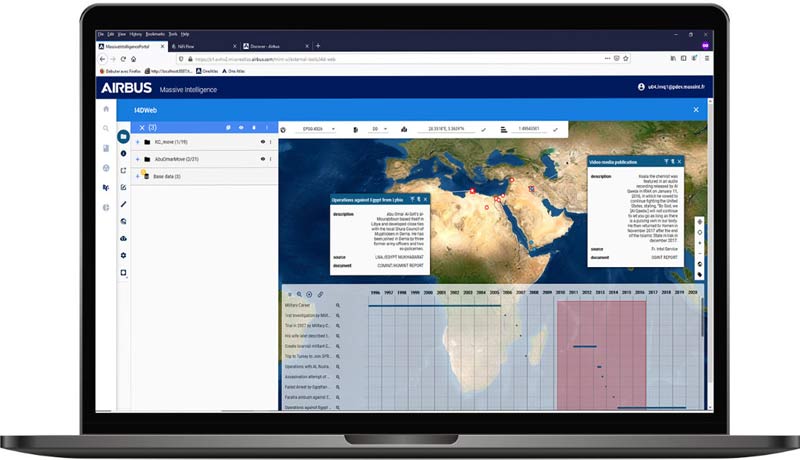 The derived objects and network knowledge enables the discovery of new facilities, links and nodes and patterns of activity.
Fortion Massive Intelligence represents the latest step of our portfolio digitalisation, addressing defence and security current and future needs to tackle the Big Data challenge.
Providing access to services and analytics over a digital platform, it brings four new dimensions to our existing tools:
Big Data capacity, meaning that massive amounts of data can be processed

The automatisation of tasks that are today often done manually, thanks to analytics and Artificial Intelligence (AI) capabilities

The automatic fusion and correlation of data coming from multiple sources, improving predictive analysis and anomalies detection to produce an exhaustive picture and statistics reports on dashboards

A cloud architecture (public or private - as a system mode), to accompany you in your digitalisation
To fit with your expectations, our solution is developed in an agile mode, on-boarding customers in the loop. Whether you need to combine multi-source services or to only use a specific analytic, Fortion Massive Intelligence high modularity is adapted to your existing assets.
End-to-end management of huge amounts of multi-source heterogeneous data

Easy search among various Intelligence databases/data lake
Operational dashboard and statistics
Your advantages with Fortion Massive Intelligence
Human at the heart of the process
Compliant with the full coverage of the Intelligence Cycle Management Process
Easy integration: open and modular cloud-based platform
Elasticity and scalability
Did you find your solution?
Speaking with the Airbus Team is the best way to get started.