In a changing and uncertain world, it has become essential to reinforce our ability to control information and obtain knowledge so we can detect and identify threats at the earliest opportunity. To provide an appropriate response to these multi-various threats, intelligence gathering is there to support a strategic and tactical approach and prepare, plan and carry out operations, while providing an overall view of the operational situation.
To respond to this issue, we have developed key technologies on the full range of sensors relating to intelligence, but also the entire chain of services. As a Large Systems Integrator (LSI), we offer a coherent panoply of innovative technical solutions covering the whole intelligence cycle, from multi-sensor data retrieval to the use and analysis allowing the deciders to make the best choices. The ability to merge data on a shared framework means that broad sections of the intelligence community can share the same strategic and tactical outlook where previously each intelligence channel was availed of its own specific tool. Airbus Intelligence is thus present at all stages of the intelligence cycle. This means the right information is received as and when required to inform and enhance decision-making.

From stand-alone systems to complex end-to-end solutions
Real-Time Joint ISR
Transform data collected in real-time to actionable Information
Whether the requirement is for nationwide surveillance and border protection or to deploy assets globally to support military operations, the armed forces need information superiority with military surveillance systems, collecting intelligence 24/7 in real-time from sensors on land, air and sea.
We offer state-of-the-art capabilities to transform the data collected by sensors in real-time to actionable information for decision-making.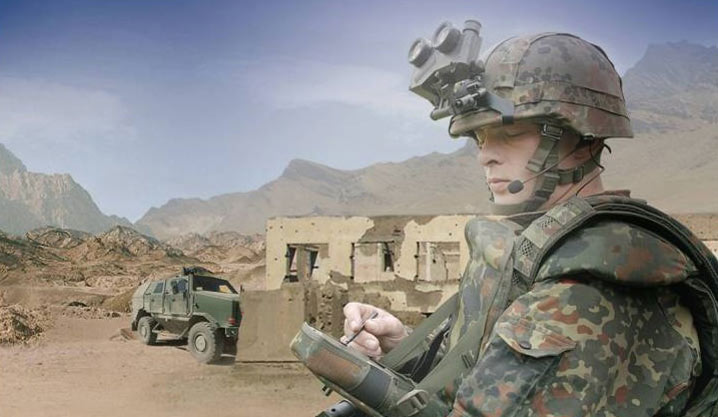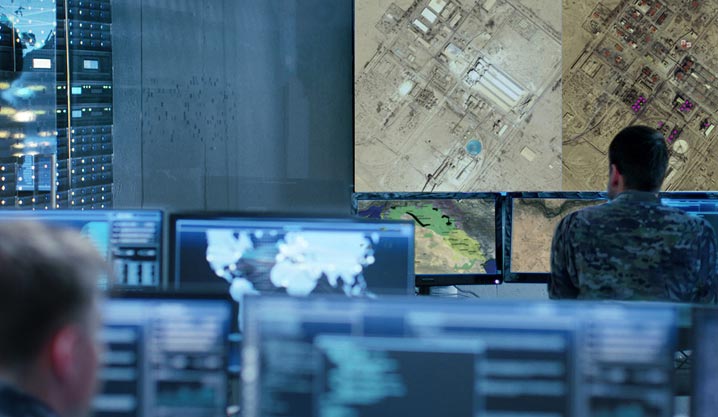 Direction and Dissemination
Manage intelligence-led operations at tactical and strategic levels
Armed Forces around the world need to know where a threat is located and what actions are being prepared. Gaining this insight calls for efficient tools to collate the intelligence requirements, gather the necessary intelligence and disseminate it to the right people or organisations thus enabling informed decision-making.
In response to these challenges, we have developed an integrated suite of tools to help manage the intelligence cycle and answer requests in a joint and multi-national context.
Mono-Domain Exploitation
Support defence intelligence communities for intelligence-led operations
Intelligence is vital for detecting and classifying threats as soon as possible and providing a comprehensive view of the operational environment to enable timely decision-making. Our systems and end-to-end solutions cover the entire intelligence cycle and provide efficient exploitation of multi-source data (IMINT, ELINT, OSINT, HUMINT, CyberINT and COMINT) through fusion, authentication and analysis.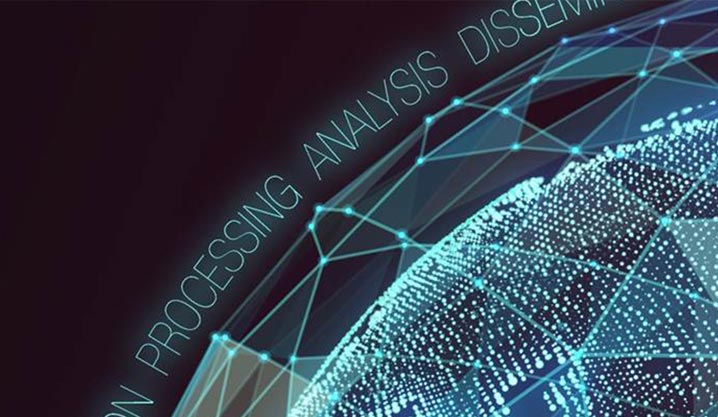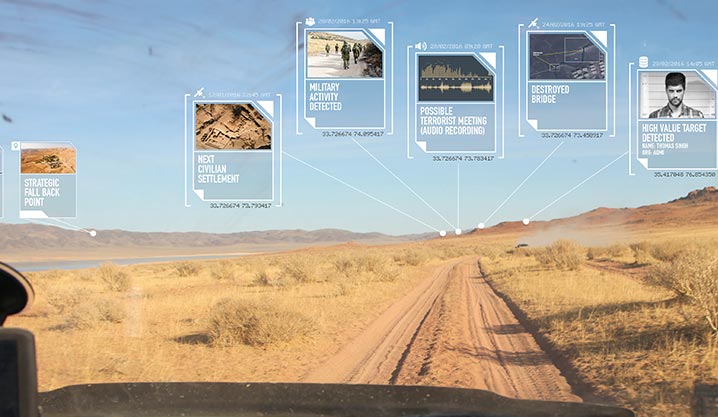 Multi-INT Exploitation
Get the most accurate and comprehensive Multi-INT solutions
Intelligence organisations have critical requirements for information and efficiency of actions. Collect, process and correlate a variety of data from multiple sources. Quickly get an overview of the situation and build the Common Intelligence Picture (CIP). Our multi-intelligence solutions cover the full defence intelligence cycle - from data collection and analysis to information dissemination and monitoring - we provide solutions for precise and actionable intelligence allowing better decisional awareness.
Pioneering the Future
Transform huge amounts of heterogeneous data into key information for decision-making and actions. Search and access the relevant heterogeneous data from various databases. Perform automatic correlation and fusion of different sources coming from mono-intelligence chains to produce intelligence.
Our established partnerships with innovative start-ups and SMEs, particularly in the fields of Artificial Intelligence, Machine Learning and Big Data, guarantee that our multi-source intelligence solutions are at the cutting edge of what is possible.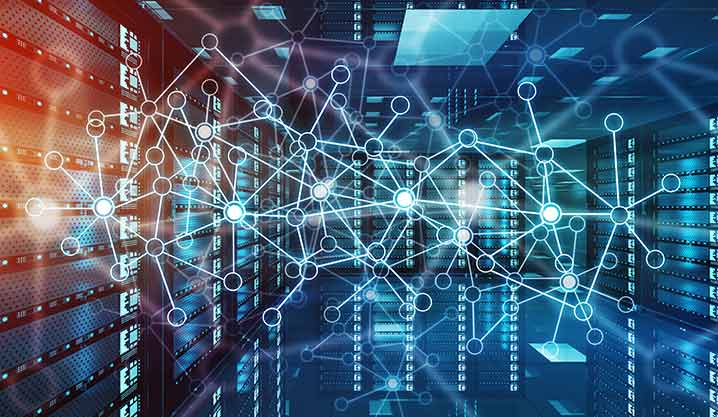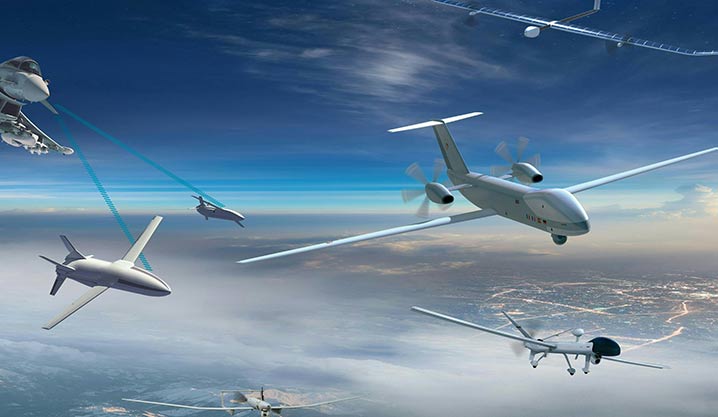 Unmanned Aerial Systems
Capturing data with our purpose-driven UAS portfolio
Unmanned Aerial Systems (UAS) provide advanced data collection and monitoring to detect, track and classify objects for informed decision making.
At a HAPS level, Zephyr is designed to be operational in the stratosphere for months at a time, providing uninterrupted, real-time ISR over a fixed station. The European MALE RPAS (Eurodrone) has the largest operational flexibility due to its integration into civil airspace and its multi-payload capability. Operating at altitudes of 45,000 feet (≈13.700m) with acoustic discretion, Eurodrone will be able to capture ISR data even in demanding environments as well as providing the longest flight time over station.
The Airbus tactical portfolio operates with agility and precision to capture high-resolution, real-time ISR data over land or sea, to support decision making and reactivity in operation.