By using the Pléiades Neo Archive Preview Tool, you will be able to preview the existing Pléiades Neo coverage worldwide.
Whether you upload your own area of interest or use the search bar; the tool will provide you with detailed information on current Pléiades Neo coverage. Zoom in, and you will see all 30cm data that is currently available in the Living Library.
In addition, you will be able to export the required data using multiple file formats, for example: CSV, GeoJSON, and many more.
Our attribute filters currently includes:
Custom location
Acquisition date (before and after a specific date)
Cloud cover percentage
Incidence angle percentage
You can also upload your own KML or Shapefile.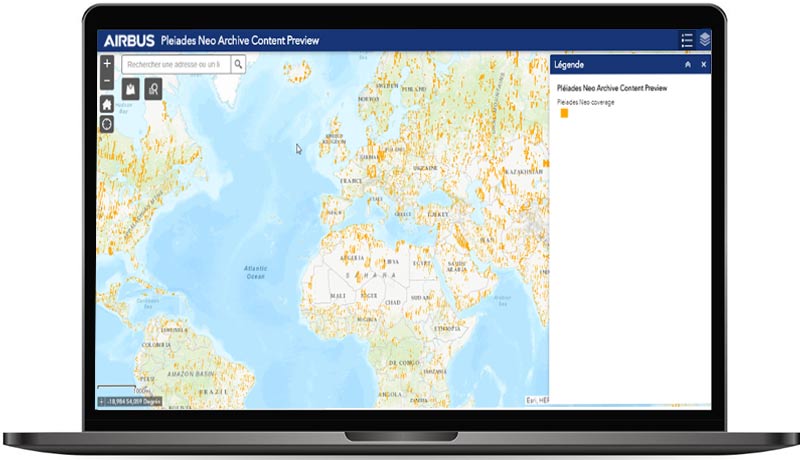 Complete the form and tell us a little more about your imagery needs. Upon submission, you will receive information on how to access.
If you need a demo, we are happy to introduce you to the Pléiades Neo team who can demonstrate the tool and discuss your subscription options and much more