Middle East geo-political tensions and instability are escalating. Continuing conflicts are more extreme than ever and are spreading across the region. Adding complexity to the overall context, the whole region is plagued by the presence of terrorist groups. More than ever, governments need to improve their situational awareness; monitoring and providing timely, informed decision making is crucial in this environment.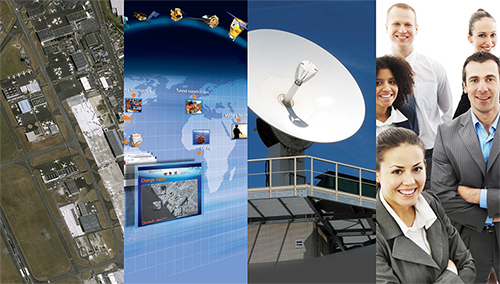 Airbus has unique expertise in providing entirely customisable solutions to answer complex intelligence needs. It successfully delivered a complete and operational GeoINT Centre to a sovereign country in the Middle East within 18 months, satisfying the customer's need for secure, reliable and actionable information. The complete Airbus solution consisted of operational systems, imagery products, training and coaching. Beyond the delivery of the Centre and the associated concept of operations, the delivery provided autonomous operational intelligence cells based on tools and processes matching target, staffing recommendations and training of the officers and operators.
The backbone of the GeoINT Centre's infrastructure is based on a powerful solution – I4D - to support fusion of all intelligence information. I4D was co-developed with the French Ministry of Defence to answer its own GeoINT needs, with more than 3,000 licences now deployed. The processes and workflow were designed to be pragmatic and constantly evolving.
Secure turnkey solution tailored to specific customer needs, integrates with existing legacy systems according to the relevant country's own security requirements
In-depth on-the-job training and coaching, covering infrastructure, intelligence and processes
Privileged access to Airbus' unique constellation via the national Direct Receiving Station
Reliable and up-to-date imagery, with the capacity to perform regular monitoring of the area, with potential to link with the national space agency
The provision of an Airbus GeoINT Centre provides key tools for decision makers, enabling them to understand, interpret and anticipate the human impact of events or actions within a spatiotemporal environment, to make the best decision at the right time, based on the most relevant information.