Moore, Oklahoma, before and after the tornado
Seen by Pléiades
23 May 2013 – The Pléiades satellites, operated and built by Astrium, number three company in the world for space technologies, have captured this image of Moore, Oklahoma, which clearly shows the devastation caused by the massive tornado that swept through the region on May 20, 2013. By comparing today's image with an image acquired on April 29, 2013, it is very easy to see that buildings, trees, cars and virtually everything else has been completed destroyed along the tornado's path.
First responders will use satellite imagery like this to assess the overall situation and coordinate their efforts.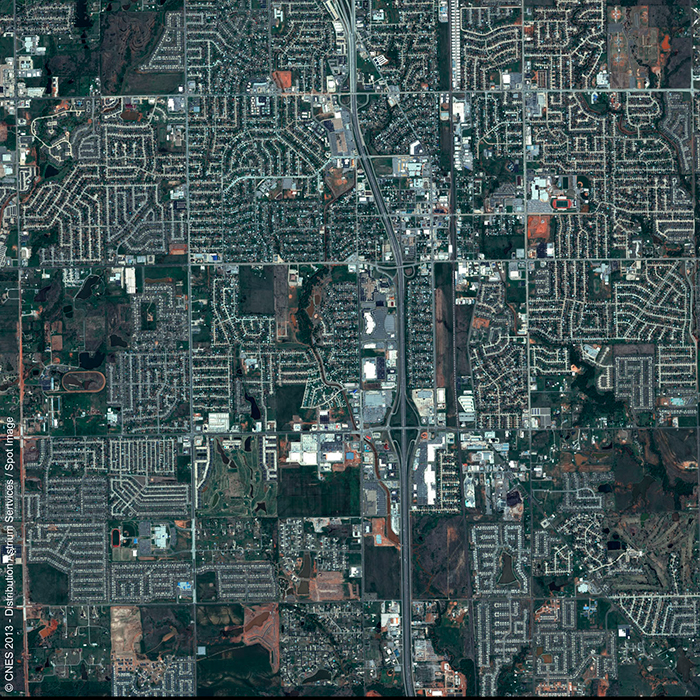 Moore, before the tornado - 29/04/2013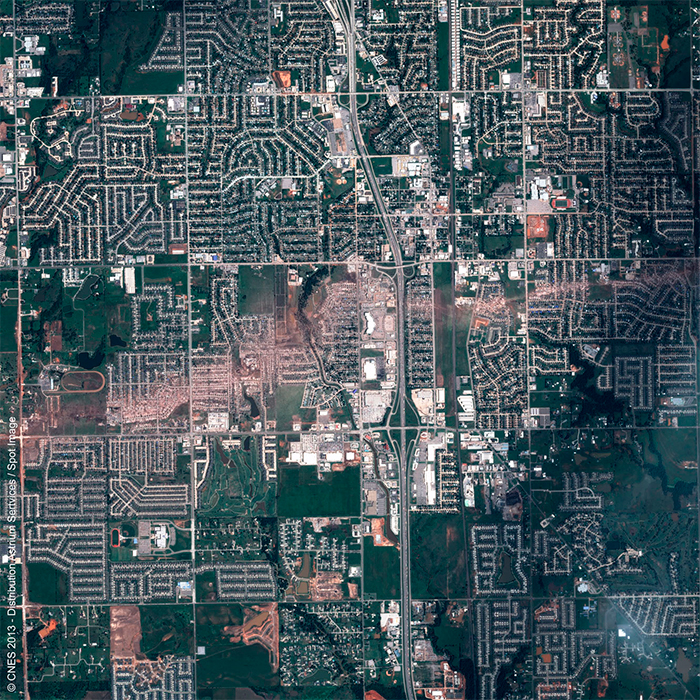 Moore, after the tornado - 23/05/2013
The Pléiades constellation, operated by Astrium Services, is comprised of two identical satellites working together to provide a daily revisit capability that becomes extremely valuable in times of disaster. One of the two satellites is passing over the affected area every day, providing actionable intelligence to first responders and support planners on the ground. Working in a phased orbit with the Pleiades twins is the SPOT 6 satellite. Built by Astrium Satellites and operated by Astrium Services, SPOT 6 will be soon joined by its own twin. With the four-satellite constellation, Astrium Services will be able to image any area on Earth twice a day, providing information to disaster responders and others faster than ever before.
Moore, Oklahoma, before and after the tornado, seen by Pléiades