Humanitarian relief
Geographic information is vital to the humanitarian services across the world, to assess damage from disasters including earthquakes, hurricanes and floods as well as to monitor complex crises.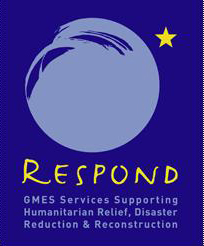 With up-to-date accurate geographical information, vital questions can be answered – Exactly where did the disaster hit? How is the infrastructure affected? Where can we establish camps? Timely and relevant information can help reduce response times and human suffering.
The Respond project delivers geographic information services to support humanitarian relief, disaster reduction and reconstruction. Respond, part of the Copernicus initiative, is funded by ESA and managed by Infoterra Ltd.