WorldDEM™ maintenant disponible
Découvrez l'équation WorldDEM™
Airbus Defence and Space est fier d'annoncer le lancement commercial de WorldDEM™. Cette technologie révolutionnaire offre le premier modèle numérique d'élévation ultra précis résolument global et de source unique. La précision de WorldDEM™ dépasse celle de tout autre modèle d'élévation global par satellite actuellement disponible.
« WorldDEM™ établit une nouvelle référence en matière de modèle d'élévation global. Grâce à ce produit, Airbus Defence and Space peut proposer une solution inégalée à ses clients désireux d'obtenir des informations topographiques globales avec un niveau de détail extrêmement élevé et précis ».
Bernhard Brenner
Senior Vice President Geo-Intelligence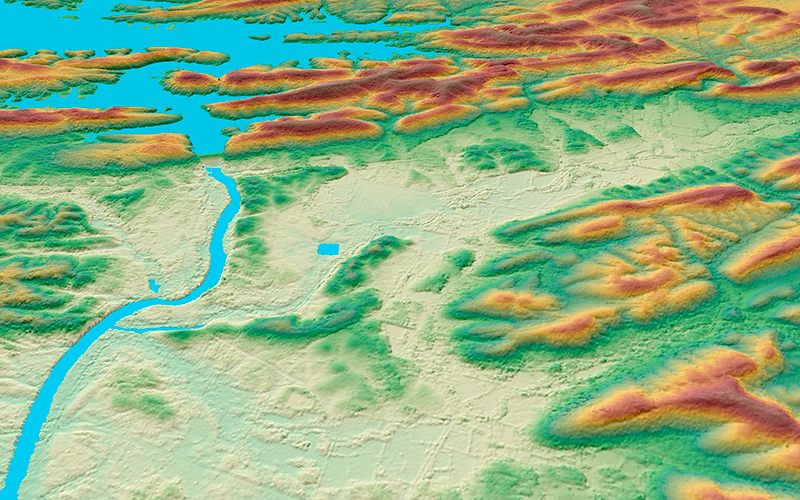 WorldDEM™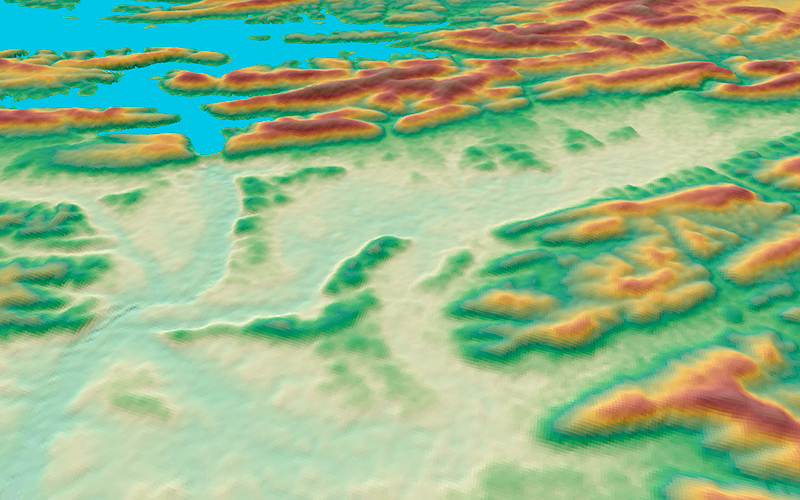 SRTM30
Le niveau supérieur des modèles d'élévation de niveau mondial
Une multitude d'applications comme l'orthorectification d'images satellite, l'aviation civile et militaire, la gestion des champs pétrolifères et gaziers, ainsi que les missions de défense et de sécurité, bénéficieront de l'ensemble de données uniques de WorldDEM™.
Trois produits WorldDEM™ seront d'emblée disponibles :

• WorldDEMcore : Modèle numérique de surface (MNS) non édité. Contient habituellement les vides et artéfacts radar.
• WorldDEM™ : Modèle numérique de surface (MNS) édité, avec cohérence hydrologique garantie (c.-à-d. aplatissement des plans d'eau, écoulement cohérent des rivières, édition des littoraux).
• WorldDEM DTM : Modèle numérique de terrain (MNT) représentant la topographie du sol nu (tous les éléments de végétation et artéfacts humains étant supprimés).

WorldDEM™ maintenant disponible