Stations de réception directe des constellations
Un accès privilégié aux images satellite
Les stations de réception directe des constellations vous offrent un accès privilégié aux satellites optiques et radar exploités par Airbus Defense and Space. Nos constellations de satellites offrent le portefeuille multi-capteurs le plus étendu du marché en termes de résolution, réactivité et disponibilité. Soyez le premier à obtenir des informations géographiques sur votre territoire, totalement adaptables pour répondre à vos besoins d'applications, quelle que soit votre industrie.
Nos constellations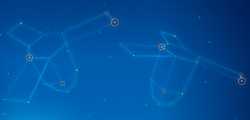 Offre des produits de données optiques de très haute résolution en un temps record, ainsi qu'une capacité de revisite quotidienne de tout point du globe.

Combinaison idéale entre haute résolution et large couverture, avec revisite quotidienne pour un accès plus rapide.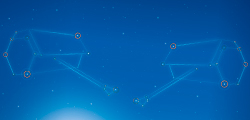 Comprend le satellite radar de haute résolution le plus précis en orbite, avec une précision inégalée indépendamment des conditions météorologiques.

Une technologie sur mesure adaptée à votre marché
• Station de réception fixe ou mobile
• Options satellitaires flexibles
• Création de produits directement à partir des données brutes jusqu'à l'ortho-imagerie
• Options d'applications en quasi temps réel
Le plus grand réseau de réception directe au monde
Devenez partenaire du plus grand réseau de stations de réception au monde, et œuvrons ensemble pour faire évoluer et étendre votre activité.
Contactez-nous pour connaître nos solutions.
Airbus Defence and Space exploite des constellations multi-satellites qui transmettent des données accessibles à plus de 30 stations sol réparties dans le monde.