SPOT 6/7 completan la cobertura de Sudáfrica en solo tres meses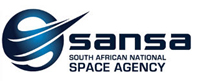 La estación de recepción directa (DRS) de SPOT 6 y SPOT 7 instalada por Airbus Defence and Space en un centro de la Agencia Espacial Nacional de Sudáfrica (SANSA por sus siglas en inglés) ha permitido cubrir la totalidad del país (1.221.000 km²) con una resolución de 1,5 metros en sólo tres meses. Ya pueden solicitarse a SANSA las imágenes de SPOT 6/7 y están en marcha nuevas capturas para completar una segunda cobertura del país en lo que resta de 2015. La doble cobertura en el transcurso de un mismo año asegura la disponibilidad de mejores series de datos estacionales. Además, también está prevista para finales de año la creación de un mosaico continuo de imágenes del país con una resolución de 1,5 metros.
Con la instalación de la estación de recepción directa (DRS) en 2014, Airbus Defence and Space y SANSA reforzaron su ya larga relación iniciada en 1989 con el contrato de recepción de datos de SPOT 1, que posteriormente continuó con SPOT 2 en 1990 y SPOT 4 a final de los años 1990. En 2006 comenzó una nueva era para la comunidad de teledetección en Sudáfrica con la firma del acuerdo de Telemetría y Distribución para SPOT 5 que posibilitó una cobertura anual y la creación de un mosaico nacional de imágenes del país.
Esta DRS se actualizó en 2014 para la recepción de datos de SPOT 6 y SPOT 7.
Gracias a la capacidad de adquisición de datos altamente mejorada que ofrecen los satélites gemelos, junto con una mayor resolución, se logró en tres meses la primera cobertura de Sudáfrica de 1,5 metros. Del mismo modo, se ha puesto de manifiesto la posibilidad de conseguir por primera vez en la historia dos coberturas anuales completas de Sudáfrica con una resolución tan elevada.
SPOT 6 y SPOT 7 están alineados en fase a 180° uno de otro, constituyendo una auténtica constelación que vuela a 694 km de altura. Cada uno de ellos es capaz de captar hasta tres millones de km² al día y han ofrecido nuevas posibilidades a muchas aplicaciones, al poder suministrar las imágenes más recientes en un plazo sin precedentes.
Más de 25 organizaciones en todo el mundo ya han decidido formar parte de la red de estaciones de recepción directa de Airbus Defence and Space, y se espera que esta cifra aumente continuamente.
SPOT 6/7 completan la cobertura de Sudáfrica en solo tres meses