Servicios de acceso directo a TerraSAR-X
La forma más rápida de acceder a datos de TerraSAR-X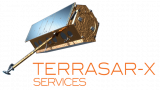 Los Servicios de acceso directo de Airbus Defence and Space permiten a socios y clientes seleccionados de todo el mundo recibir datos de TerraSAR-X directamente desde la nave a su estación de tierra.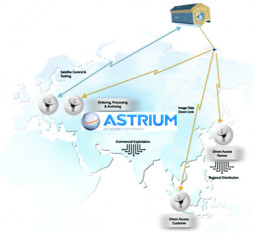 Este Servicio de acceso directo lo suministra la sección alemana de Airbus Defence and Space, Airbus DS Geo GmbH, de forma exclusiva. Según un acuerdo de servicio específico entre Infoterra y el Cliente de Acceso Directo (CAD) o Socio de Acceso Directo (SAD, un socio de venta regional), se instala y equipa una Estación de Acceso Directo (EAD) con todos los medios necesarios, que se incluyen en la Terminal de Acceso Directo (TAD). Si el socio ya tiene una Estación de tierra específica, simplemente se puede mejorar con una TAD para permitir la recepción directa de los datos de TerraSAR-X.
Si le interesan los Servicios de acceso directo y le gustaría obtener más información, por favor póngase en contacto con el Servicio de Mercadotecnia y Ventas de Airbus Defence and Space y estaremos encantados de proporcionarle información detallada sobre condiciones y contratos.
Recepción directa TerraSAR-X