More Information about the DRS Meeting 2018
Airbus Defence and Space is pleased to invite you to its bi-annual DRS Meeting 2018. This year's event is taking place on Tuesday 23 October to Thursday 25 October 2018 in Bali, Indonesia.
Take part in this one-of-a-kind event and unique forum where you will learn about the Pleiades Neo satellites, our radar constellation and new Digital applications powered by OneAtlas, whilst enjoying the beautiful island of Bali.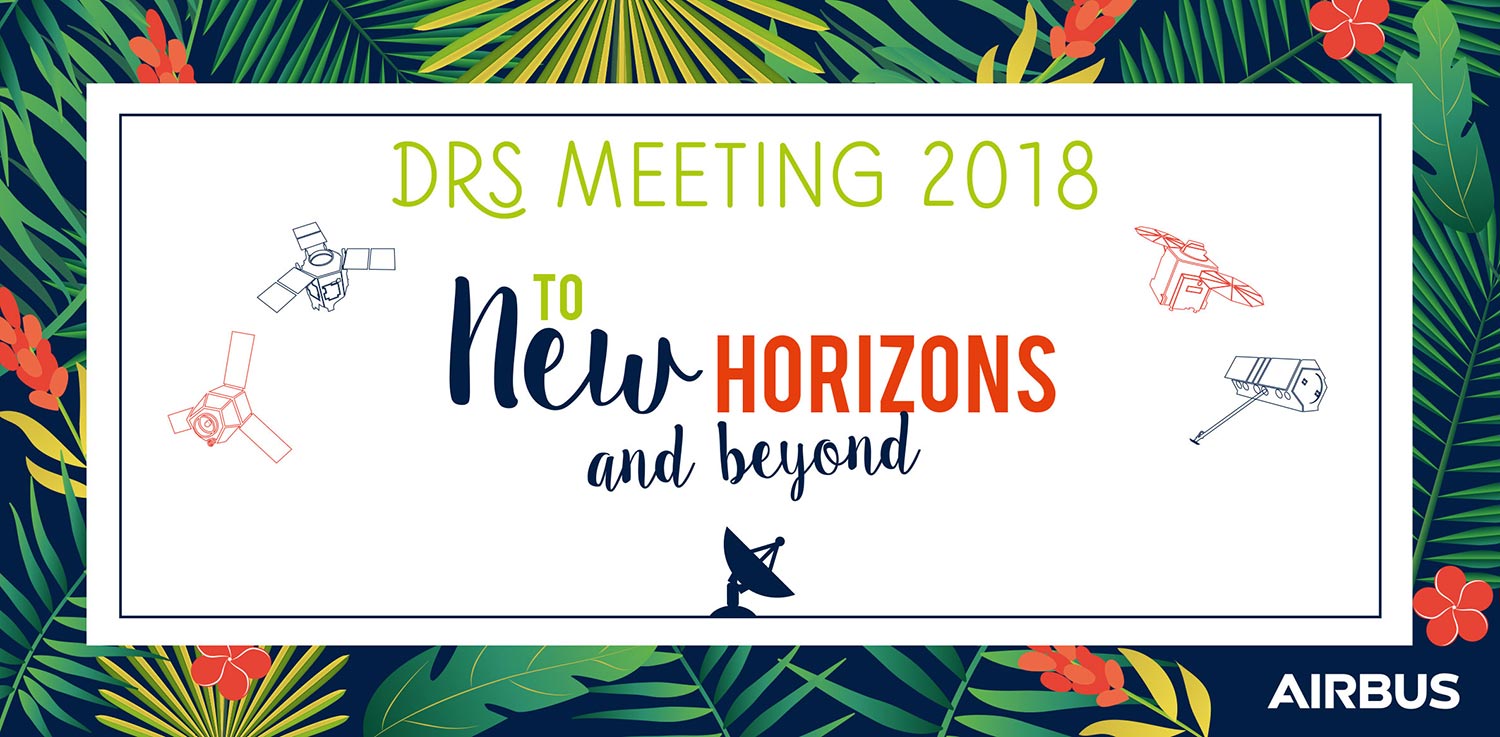 We are pleased to invite you to the Laguna a Luxury Collection Resort & Spa in Nusa Dua, Bali. The whole event will be hold in the hotel; therefore we strongly recommend you to book your room in the same hotel. All the more, you get a special Airbus discount, 100€/ night on October 23rd and 24th and 130€/ night the other nights instead of 188€.
You can access to the booking form here.
If you need more information about the hotel, you can go directly on their website.
If you have any questions or concerns, please contact us: intelligence-drs-meeting-2018@airbus.com or +49 7545 86 255
To check if you need a Visa, click here. Don´t hesitate to contact us if you need any document from us.
Airbus will take in charge your taxi. Please inform the hotel on the booking form of your arrival and departure time on the booking form.
Wednesday, October 24th, morning
Introduction speech by François Lombard, Airbus DS, CEO
To New Horizons and beyond by Manuel Lagarde, Airbus DS, HO Business Growth
To New Horizons: New telemetry offer presentation by Sophie Marque, Airbus DS, DRS Marketing Manager
To New Horizons: Radar Constellation improvement by Ralph Duering, Airbus DS, Radar Sales Manager
And beyond…: Pléiades Neo Telemetry and new tasking mode presentation by Jérôme Soubirane, Airbus DS, Pléiades Neo Marketing Manager & Sophie Marque, Airbus DS, DRS Marketing Manager
Socio-economic benefits of owning a DRS by Pierre Maurel, HO GeoSud DRS
Wednesday, October 24th, afternoon
Going Digital with Airbus: Digital training
Live demo

Defence & Security
Maritime
Agriculture

Telemetry

Demo One Access v2 + Q&A New Telemetry offer
Uses cases on Pleiades Neo & Radar Constellation)
Thursday, October 25th 2018, morning
To New Horizons: Direct Receiving Stations improvements and Constellation Status by Laurent Desbarats HO Receiving Stations & Telemetry
And beyond: from DRS to Partner Operating Center: reception capacities for Pléiades Neo, Mobile stations by Eric Perez HO Optical Programmes & Imagery
Sandbox/PaaS- Demo de Use cases playground by J-F Faudi, Analytics, Machine Learning & Innovation
Leveraging value from your DRS by Nadia Chapuis, DRS Bids Manager
Thursday, October 25th 2018, afternoon
Visit of Uluwatu Temple and closing
We will provide more information very soon. Stay tuned!