Louvre Abu Dhabi construction site monitoring by Pléiades
The Louvre Abu Dhabi will open its galleries to the public at the end of 2017. The architecture designed by French architect Jean Nouvel consists of modules surrounded by canals and topped with an openwork lace dome measuring 180m in diameter. The Museum will be the highlight of a cultural district currently being developed on Saadiyat Island, the Island of Happiness, which will include three other museums.
Two Pléiades acquisitions, one before and one after, show progress on the construction of the Museum and its surroundings. The first image from 7 February 2013, shows the foundations of the museum. The second one from 3 November 2016 reveals the elegance of the building and the finesse of its structures.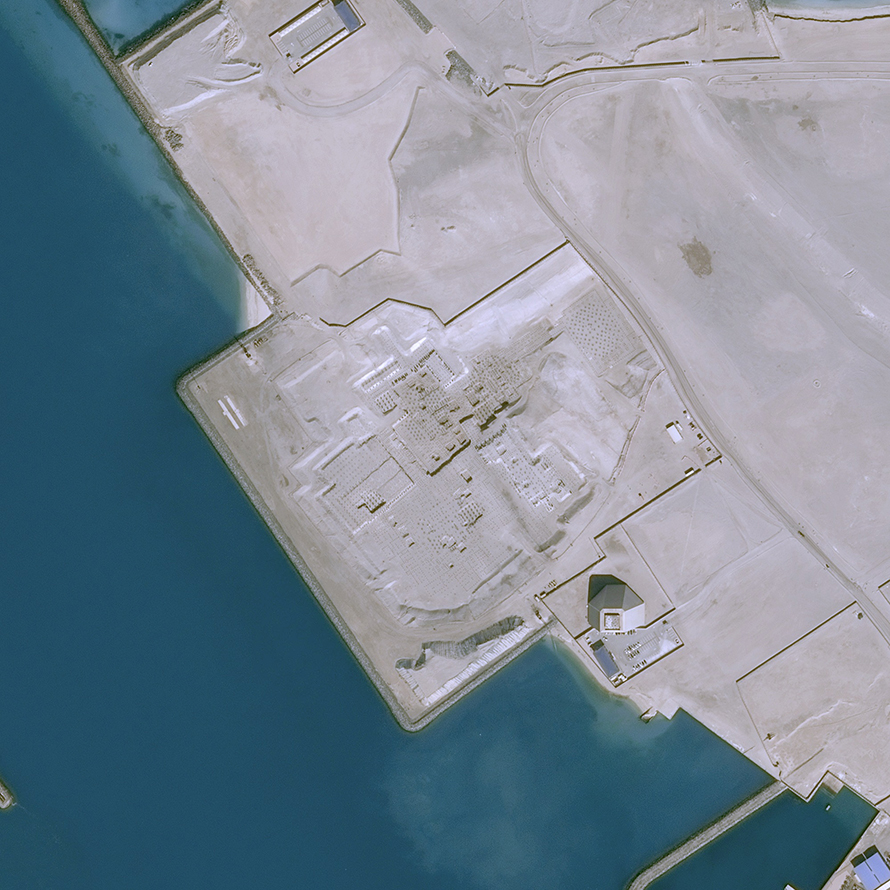 2013/02/07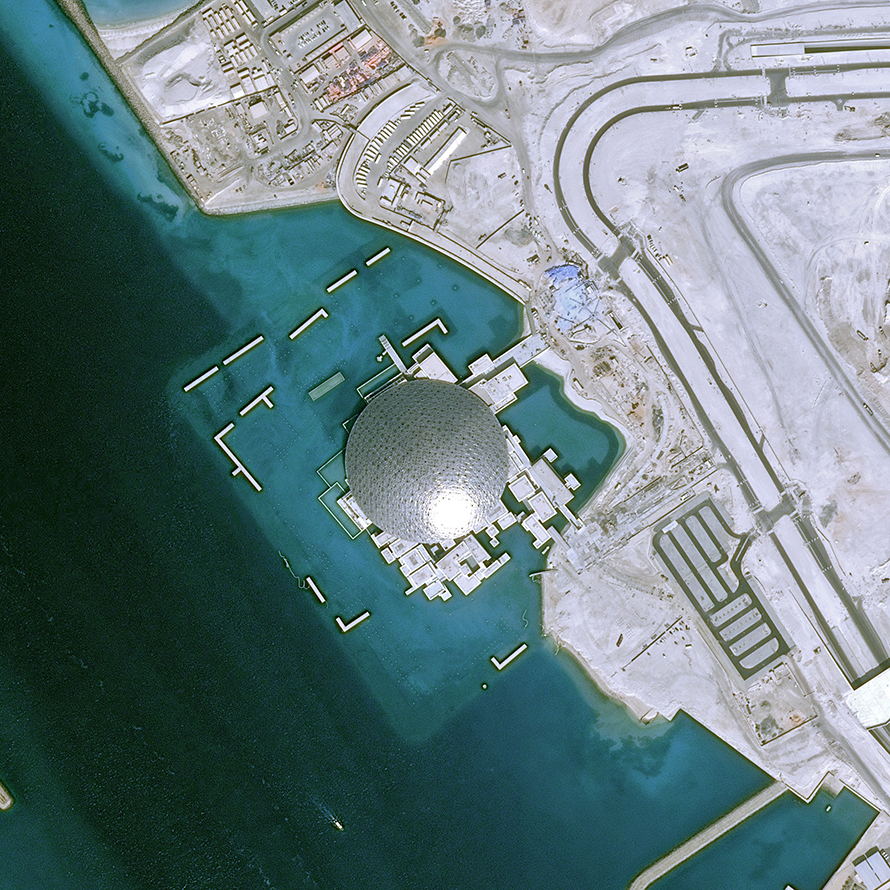 2016/11/03