Storm Yvette…2 years on with UK-DMC2
During the 13th to the 18th May 2014 a low-pressure cyclone named Storm Yvette formed over the Adriatic Sea before arriving over the Balkans and remaining stationary. The clash of very warm moist air from the Meditation Sea mixed with a colder air mass arriving from the north, allowed for copious amounts of rainfall to occur throughout the region. This led to a torrent of water and landslides inundating entire communities in Serbia and Bosnia after the Sava and Bosna rivers were inundated.
The heavy rainfall in Serbia and neighbouring Bosnia-Herzegovina resulted in the worst flooding since records began in 120 years ago. The cataclysmic weather prompted authorities to declare a state of emergency in Bosnia-Herzegovina. Bosnian authorities say the flooded town of Maglaj received the average rainfall for a two month period in less than two days.
http://edition.cnn.com/2014/05/17/world/europe/balkans-flooding/
Serbia was the most severely affected, with several major cities in the central region which were completely flooded, followed by landslides in the mountainous regions. Bosnia, Croatia and Romania also experienced flooding, while Austria, Bulgaria, Hungary, Italy, Poland and Slovakia were all affected by the storm. Almost a third of Bosnia was flooded, primarily in the north east of the country. Large parts of Croatia were underwater with some villages cut off completely. Casualties and power outages were reported in Poland, Slovakia and Romania. Serbia and Bosnia and Herzegovina suffered the greatest damage with the Towns Obrenovac in Serbia and Doboj in Bosnia and Herzegovina, accounting for most victims.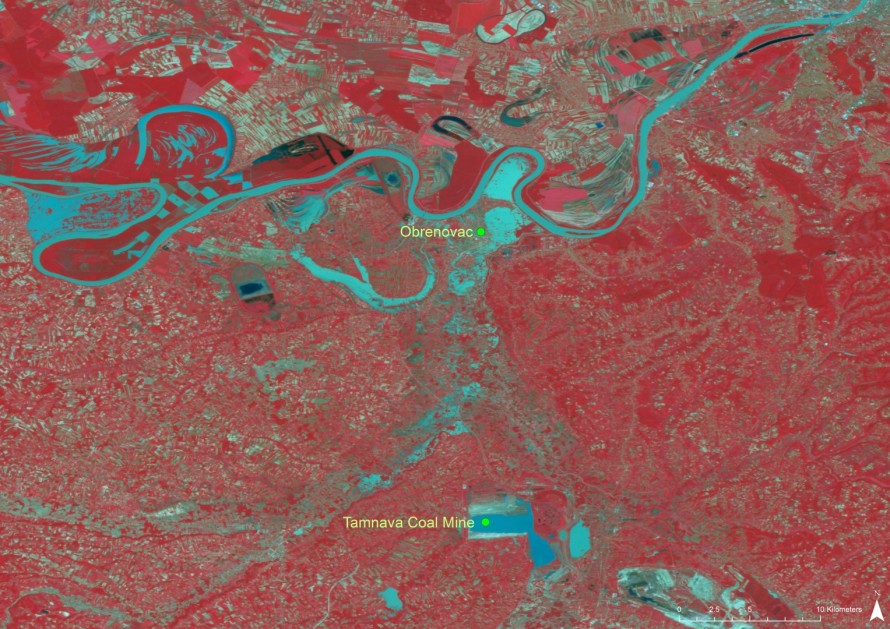 Save River - After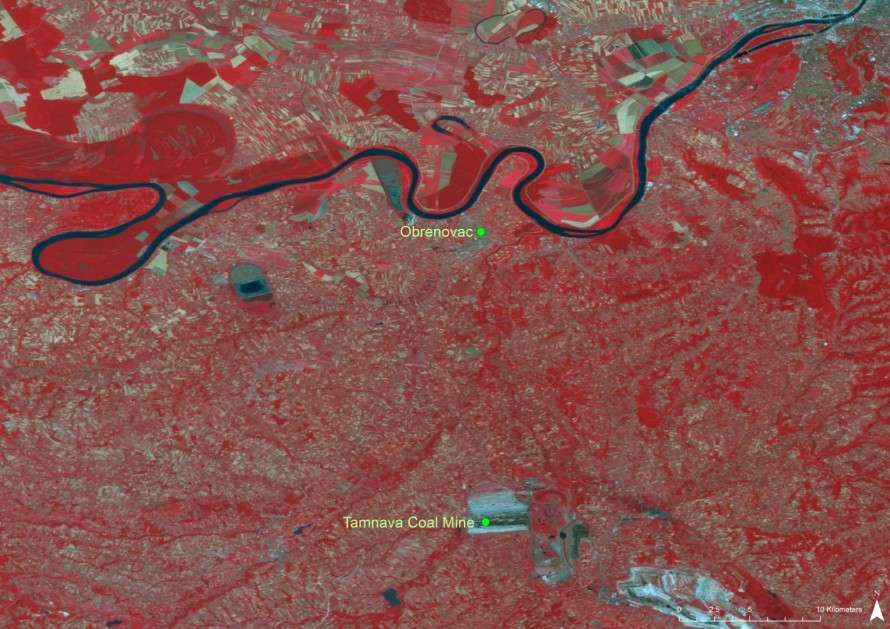 Save River - Before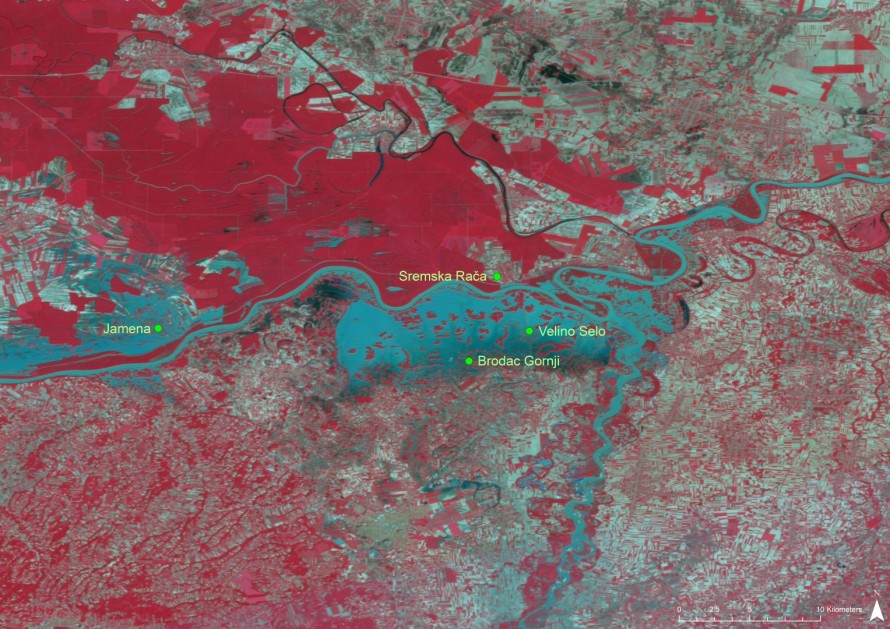 Save River - After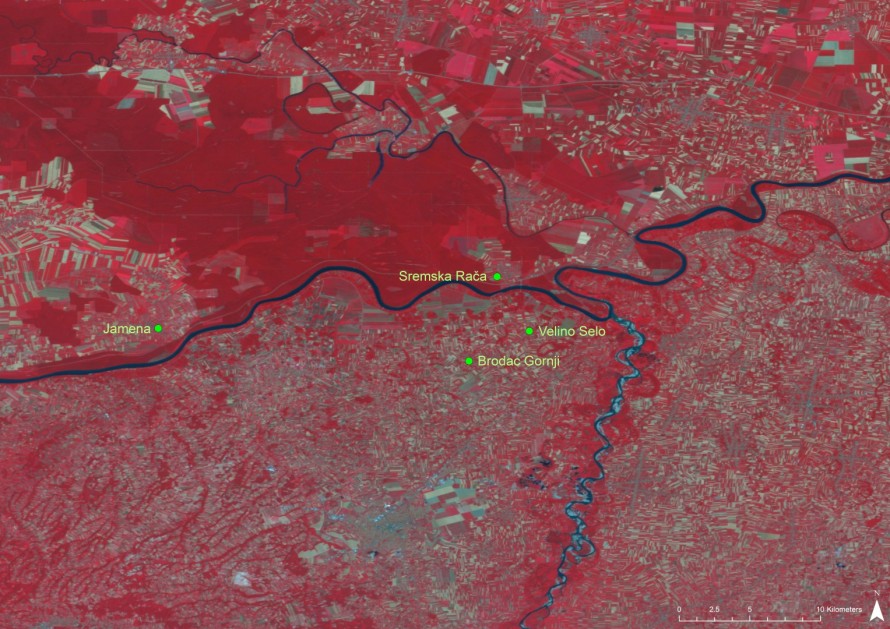 Save River - Before
The above image shows the extent of the flooding caused by the inundated Save River, which affected many surrounding villages including Velino Selo in Bosnia and Herzegovina.
16,300 people were forced to evacuate Serbia. By the 20th may at least 62 people had died as a result of the flooding. Over 26,000 households in Serbia alone were without electricity for days.
http://alert.air-worldwide.com/EventSummary.aspx?e=743&tp=31&c=1
Among the most significant rain totals came in Serbia's capital city of Belgrade, where almost 190 millimetres (7.48 inches) of rain fell in one 72-hour stretch from May 14-16. This equalled nearly one quarter of the city's annual rainfall and was cited as a 1-in-100 year rainfall event.
The floods were so momentous that they unearthed landmines and bombs left over from Bosnia's 1992-1995 war.
http://www.aon.com/czechrepublic/attachments/2014%20Southeast%20Europe%20Floods.pdf
Recovery is still underway. Officials have said it could take up to 5 years for the agricultural regions to fully recover.
http://www.bbc.co.uk/weather/features/27475121
The Tamnava-West Coal Mine south of Obrenovac was also amongst the victims who were inundated by extreme water levels. The mine was forced to close until September 2014 when activities were launched to dewater Tamnava-West. It was over a year after the flood event before the mining basin was back to full capacity.
http://wire.seenews.com/news/serbia-restarts-operations-at-flood-hit-tamnava-west-coal-mine-media-455651
Supporting drone footage.
Storm Yvette…2 years on with UK-DMC2