Earthquake in Ecuador, the collapsed buildings in Pedernales seen by Pléiades
An earthquake measuring a 7.8 magnitude, shook Ecuador on April 16. The coastal town of Pedernales, close to the epicenter is particularly affected. Several houses and buildings were destroyed. They are visible in the Pléiades satellite image acquired after the earthquake.
The International Charter Space and Major Disaster and Emergency Copernicus has activated the tasking of multiple satellites over many Ecuadorian sites. They will issue to authorities, relief maps of the impact of the earthquake.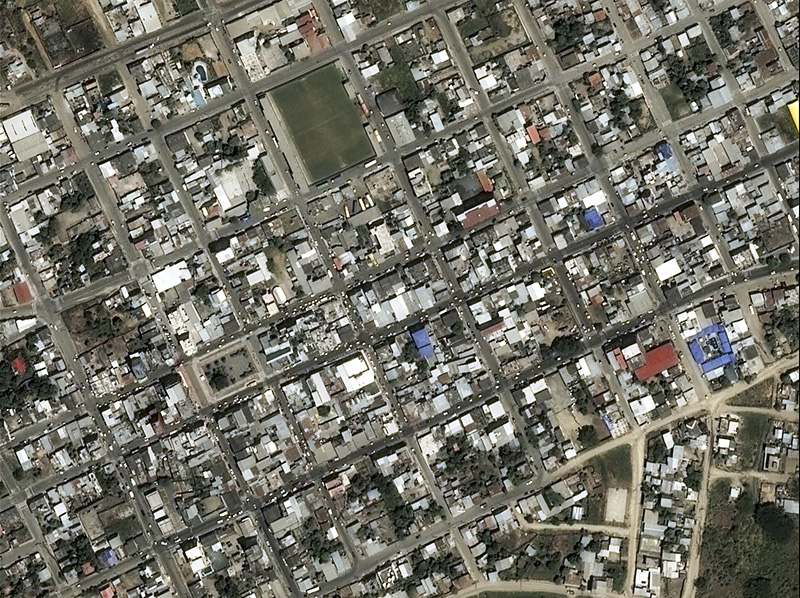 Pedernales, September 17th 2015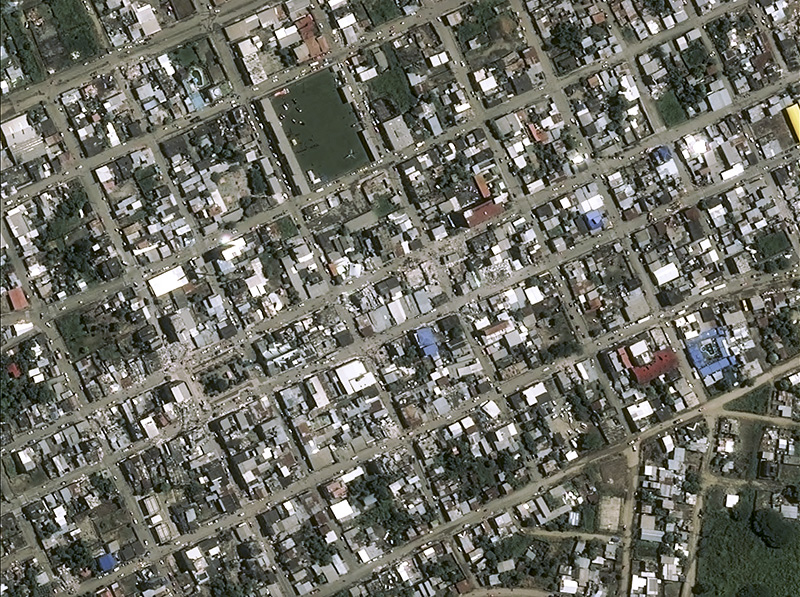 Pedernales, April 17th 2016