WorldDEM™DTM Now Available
Precise Terrain Information Globally for Effective Analysis
The WorldDEM Digital Terrain Model (DTM) is now commercially available for all users that need superior terrain information anywhere on the globe. The WorldDEM DTM is derived from the WorldDEM™ Digital Surface Model (DSM) product by removing vegetation and man-made objects to show the bare terrain of the Earth's surface.
This high-quality WorldDEM DTM provides an excellent foundation layer for applications such as civil engineering (e.g. road design, Earth work calculation), the management of natural resources as well as planning and implementation of military operations (e.g. vehicle trafficability analysis, 3D terrain visualisation).
WorldDEM DTM in Brief
Superior terrain information anywhere on Earth
Can be delivered based on the high-resolution WorldDEM™ for any point on the globe
Unrivalled accuracy: 5m (relative) / 10m (absolute) vertical accuracy in a 12m x 12m raster
Easy access and fast delivery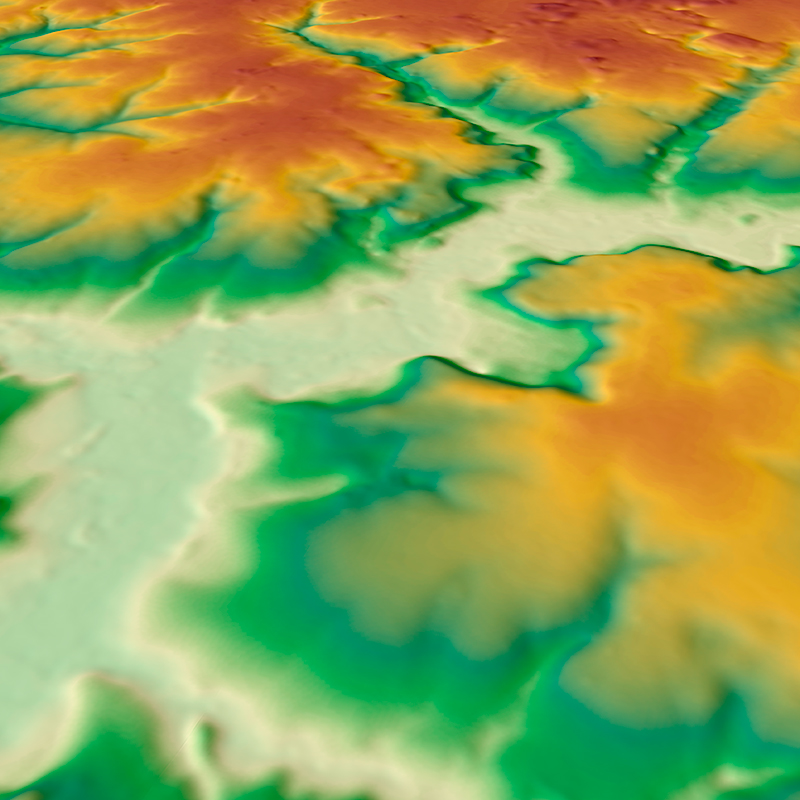 DTM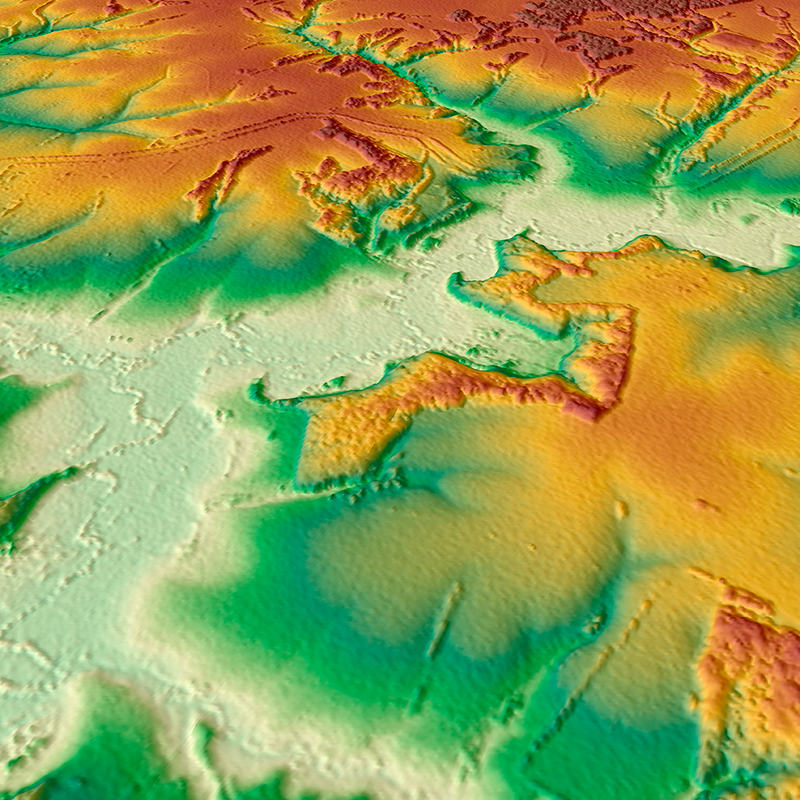 DSM
WorldDEM DTM Generation
The WorldDEM DTM is generated from the high-quality WorldDEM Digital Surface Model using a sophisticated, semi-automated production process that allows an exact delineation of objects above ground. During the editing process surface features such as build-up areas and vegetation (incl. agricultural crop areas, trees and plants) are removed, while distinctive terrain features such as ridge and depth lines, break lines and hydrological barriers are preserved in the data.