WorldDEM™ Covers More than 50% of the Globe!
Global Elevation Data for Better Decision-Making
Whether you are assessing the potential of a possible exploration site in a remote location, planning a mission in a difficult and hostile terrain or you are looking to update your topographic maps - WorldDEM delivers the perfect foundation data for all your project needs.
Countries Fully Covered
Countries >70% Covered
Europe: Belgium, Belorussia, Denmark, Estonia, Finland, Iceland, Ireland, Latvia, Lithuania, Luxembourg, Netherlands, Norway, Poland, Sweden, Ukraine, United Kingdom
Asia: Armenia, Azerbaijan, Bahrain, Dubai, Georgia, Iran, Iraq, Israel, Jordan, Kuwait, Oman, Qatar, Saudi Arabia, Sri Lanka, Syria, United Arab Emirates, Yemen
Africa: Angola, Botswana, Burkina Faso, Burundi, Cape Verde, Egypt, Ghana, Guinea, Ivory Coast, Lesotho, Madagascar, Mauretania, Monrovia, Morocco, Mozambique, Namibia, Ruanda, Senegal, Sierre Leone, South Africa, Swaziland, Tanzania, Zambia, Zimbabwe
North & South America: Falkland Islands, Haiti, Paraguay, Uruguay
Oceania: Australia
Europe: France, Germany, Hungary, Moldavia, Romania, Russia, Slovakia
Asia: Afghanistan, India, Kazakhstan, Pakistan, Turkey, Turkmenistan, Uzbekistan
Africa: Algeria, Libya, Niger, Nigeria, Sudan
North & South America: Argentina, Bolivia, Brazil, Canada, Colombia, USA
Coming Soon: WorldDEM DTM
Many applications such as civil engineering, the management of natural ressources as well as military operations require Digital Terrain Models to visualise and analyse the terrain. The WorldDEM DTM will soon be available providing terrain data that represents the bare elevation of the Earth with vegetation and man-made objects removed.M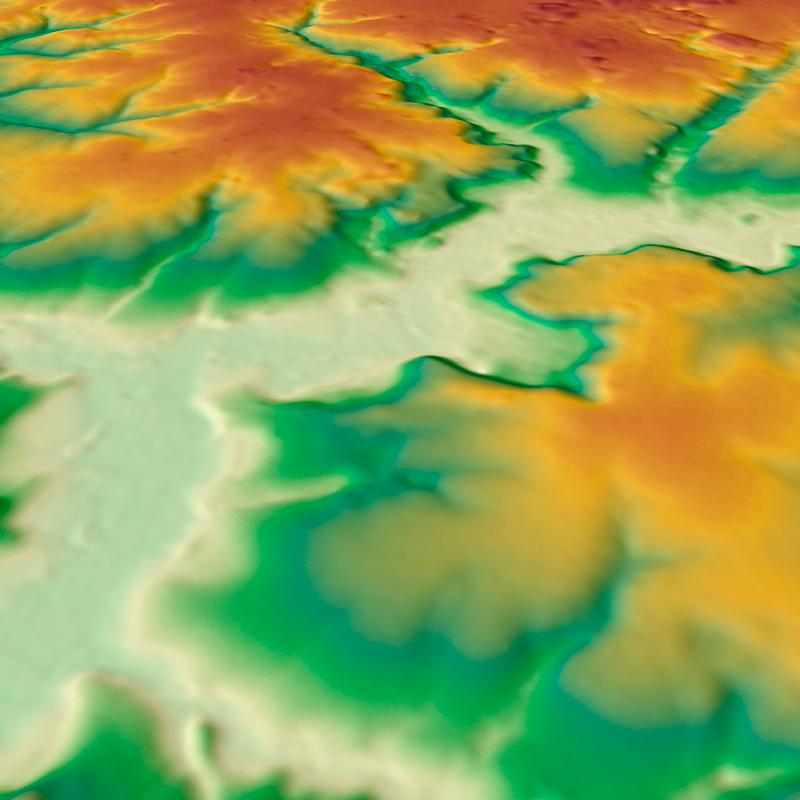 DTM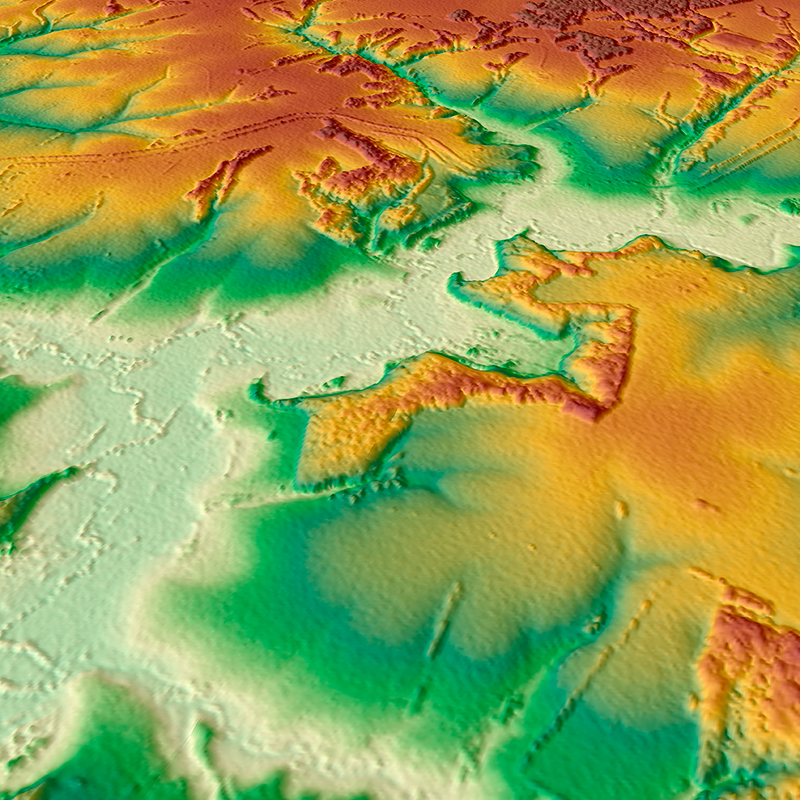 DSM
WorldDEM™ Covers More than 50% of the Globe!