Farewell SPOT5
Thank you…It's Been Amazing!
The countdown is finally over; the end of the SPOT 5 commercial operation has taken place on March 31st.
The SPOT-5 satellite program combined the partnerships of France (CNES, National Centre for Space Research), Belgium (Federal Office for Scientific, Technical and Cultural affairs) and Sweden (Swedish National Space Board). Compared to its predecessors, SPOT 5 offered greatly enhanced capabilities in term of geolocation and collection capacity, with an improved resolution at 2.5m.
SPOT 5 offered the ideal balance between accuracy and an optimal combination of resolution and wide-area coverage.
SPOT 5's other key feature was the on-board HRS (High Resolution Stereoscopic) instrument, designed to acquire stereoscopic images quasi-simultaneously. It enabled the generation of the Elevation 30 digital elevation model and ortho layer.
SPOT 5 Facts
Over 11,833,000 images of the Earth have been acquired; 24% without any cloud-cover and 36% with less than 10% cloud-cover
Over 42,600,000,000 km2 of the Earth covered
120Mkm² of SPOTMaps 2.5, nationwide seamless mosaics at 2.5m resolution
124Mkm² HRS stereopairs
80Mkm² Elevation30 (Reference3D) available off-the-shelf
More than 1500 customers from across 120 different countries
Up to 32 direct receiving stations worldwide operated simultaneously by our partners
The SPOT imagery archive, collected over the last 3 decades represents a unique historical heritage to monitor the evolution of our planet over time and is fully accessible from GeoStore.
Now it's time to move forward and enter a new era with SPOT 6 and SPOT 7.
Flying together on the same orbit, these two satellites form an unique Earth-observation constellation with highly responsive sensors (1.5m resolution) that increase acquisition capacity, responsiveness and simplify data access.
SPOT 6 and SPOT 7 are securing continuity for SPOT imagery and services until 2024.They are continuously improving their capabilities and are now covering zones of interest even faster!
To learn more about SPOT6 and SPOT 7 coverage, visit: http://www.geo-airbusds.com/SPOTCoverage
Take a look at our SPOT 7 sample products at www.geo-airbusds.com/samples
SPOT6/7: Enhanced imagery for expanded use and sharper results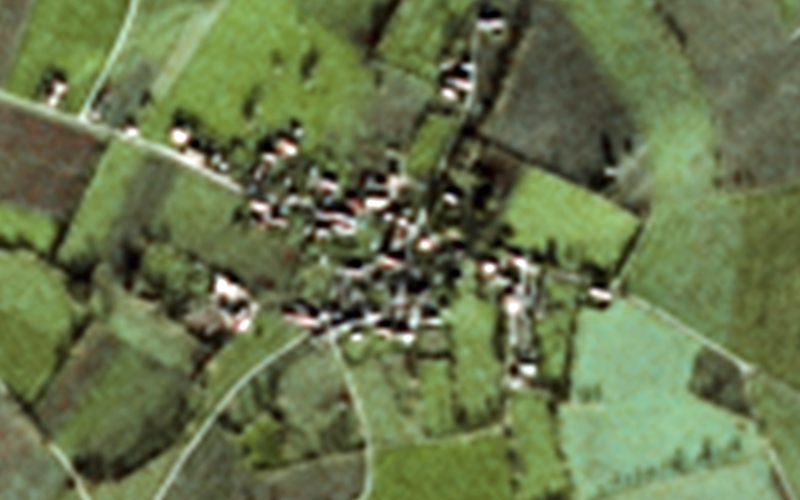 Mont Saint-Michel - France - SPOT 5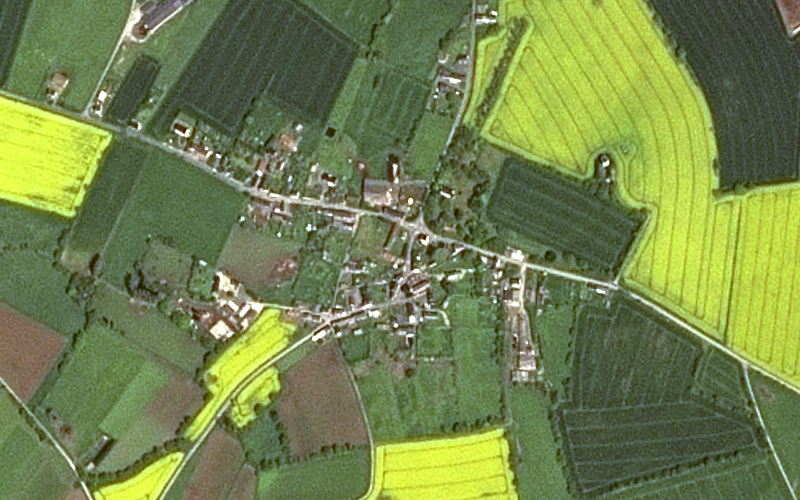 Mont Saint-Michel - France - SPOT 6
Benefits
Access to intra-field information even for small parcels <0.05ha
Improved discrimination of the crops thanks to the blue band
Textural information from panchromatic channel