Eruption of a volcano in the Tonga archipelago
Pléiades captures the birth of a new island
Pléiades, the very high resolution satellite operated by Airbus Defence and Space, witnessed the birth of a new island in the Tonga archipelago in Polynesia, in January 2015.
The underwater volcano Hunga Tonga, awoke on 20th December 2014 and a huge crater emerged between two islands.. The enormous volumes of rock and ash expelled by the volcano joined the crater to one of the two islands and all vegetation disappeared. The diameter of the new crater is about 1.5 km. On 19th January 2015, the Pléiades satellite image enabled Tongan geologists to observe that the volcanic eruption was weakening.
Tonga is a kingdom comprising 170 islands. The archipelago is situated on the "Pacific ring of fire" and subject to intense seismic and volcanic activity.
Pléiades Satellite Images - Volcano Hunga Tonga, Tonga Archipelago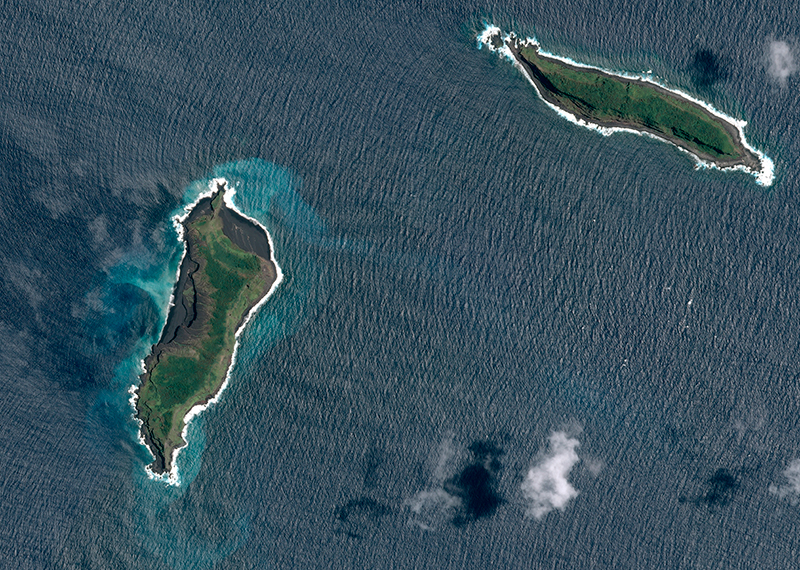 July 2nd 2014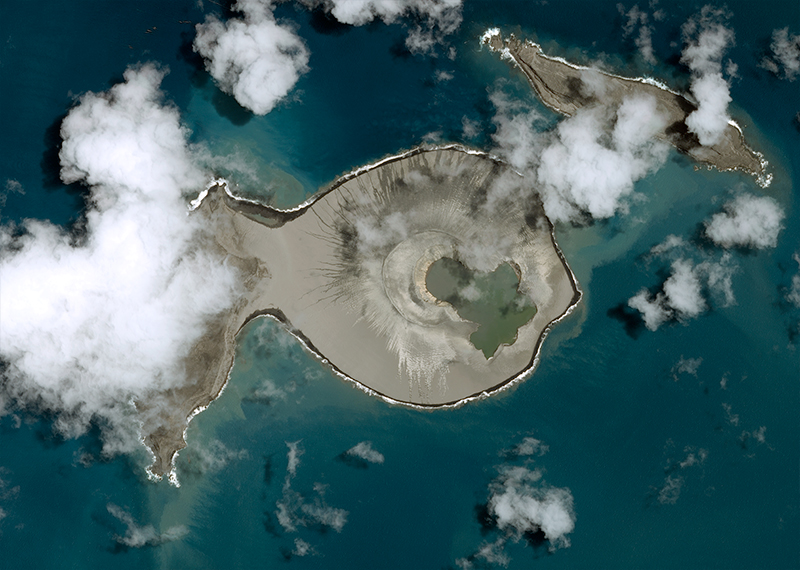 January 19th 2015
Eruption of a volcano in the Tonga archipelago