Asia-Pacific Forum in China
Pléiades shows the major development works on Yanqi Lake
Pléiades, the very high-resolution satellite operated by Airbus Defence and Space, shows the major works being carried out around Yanqi Lake in China, where the Asia Pacific Economic Cooperation (APEC 2014) Forum was held from 10th to 12th November 2014.
The 21 heads of the member States of APEC (Asia-Pacific Economic Cooperation) met on 10th and 11th November 2014 on the shores of Yanqi Lake, north of Beijing and not far from the Great Wall. Following this forum, China and the USA will sign up to a historic agreement on climate change.
In order to host this forum, China undertook a vast programme of works which were underpinned by sustainable development and environmental protection. Two Pléiades images, taken before and after the event, show the scale of these extensive works.
Pléiades Satellite Image - Yanqi Lake, China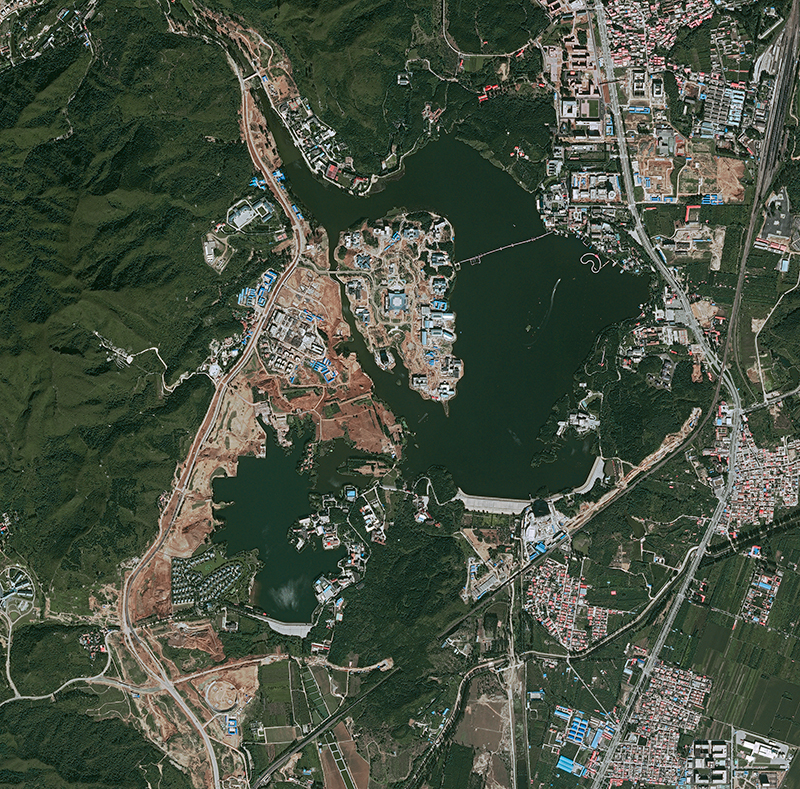 September 26th 2013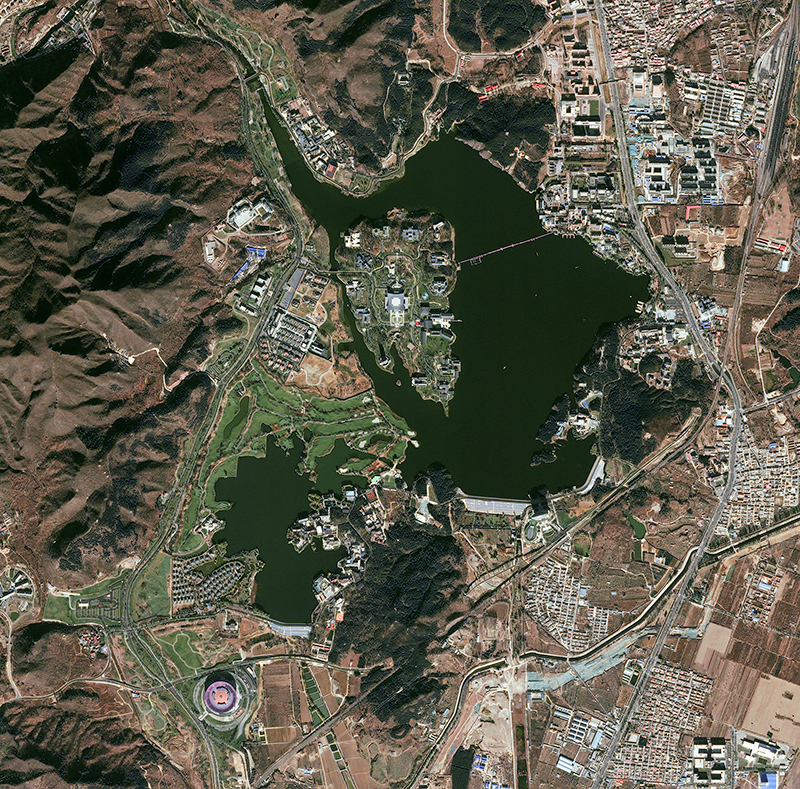 November 18th 2014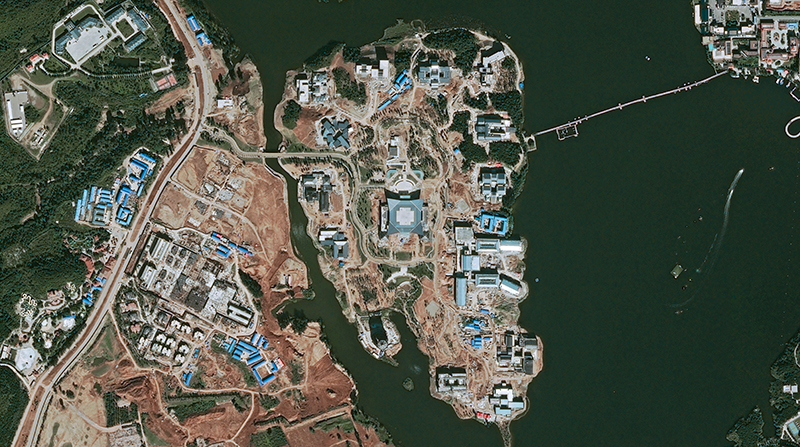 September 26th 2013
November 18th 2014
On the main Island, the Yanqi Lake International Convention Centre was the primary location for the APEC 2014 Forum. Looked like a goose spreading, this building was constructed in accordance with sustainable construction rules to ensure low carbon emissions.
A luxury hotel, the birds-eye shaped Sunrise East Kempinski Hotel covered with glass panels, was built on the southern edge of the main lake. 10,000 glass panels reflect the sky at the top, the Yanshan Mountains in the middle and the lake's waters at the bottom.
A golf course and 12 VIP villas were also built on the main island in the lake, all in less than 2 years.
Asia-Pacific Forum in China