What's New in GeoStore?
We continuously develop our GeoStore in order to offer you the best possible online experience. Stay up to date on the latest improvements in GeoStore.
August 2016
Once you have drawn your AOI you can click on the default polygon name in the DEFINE AOI section and rename it, then click on OK to validate. You can rename a polygon as many times as you wish.
To upload such files into GeoStore click on the

button and select the file format you wish to import.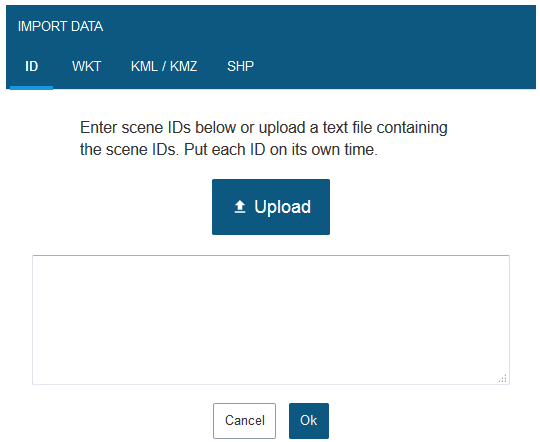 To import a list of several image IDs or WKT coordinates, make sure each line contain only one image ID or only one polygon coordinates.
Make sure your polygon has no gap and does not intersect itself as well. Furthermore, be aware that GeoStore does not support the import of (poly)line files or (multi)point files.
When you are in the portal, click on

at the top of the map to display the latest news in the map.
To open the GeoStore homepage in a new tab click on

at the top of the news panel.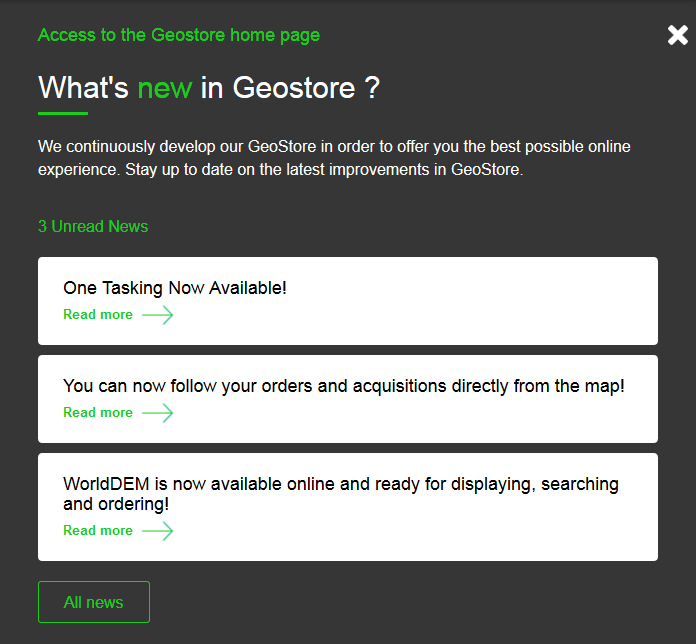 July 2016
March 2016
The map becomes the one-stop space for finding archives, tasking and tracking all your orders created, in progress or delivered. Be connected 24/7!
GeoStore allows you to follow all your orders, whether in progress, delivered or created.


You can refine your searches by displaying metadata, and centre the map on the AoI extent


Following your tasking orders enables you to scroll down the different taskings and each acquisition attempt.
You may validate or reject the proposal