Flooding in the Balkans
Satellite Mobilisation
Emergency tasking of Pléiades, SPOT 6 and TerraSAR-X was carried out to review the devastating floods that occurred in the Balkans during the month of May 2014. The maps produced using these images were distributed to the authorities and civil defence teams in the field.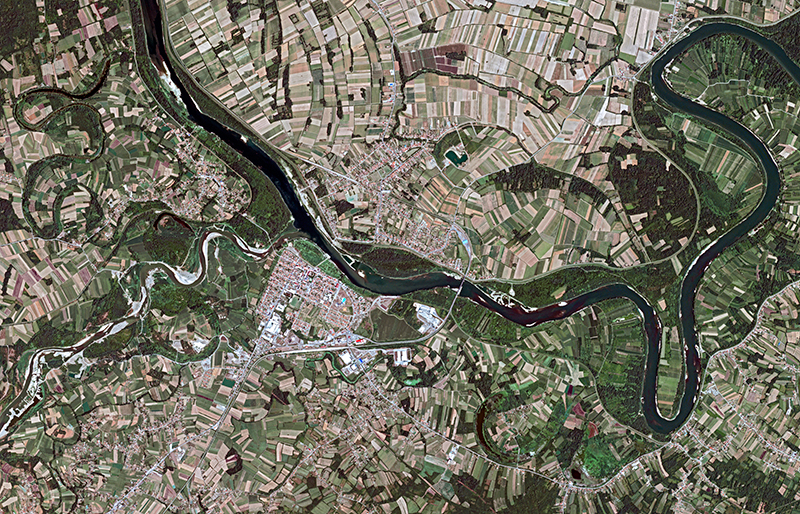 12/08/2013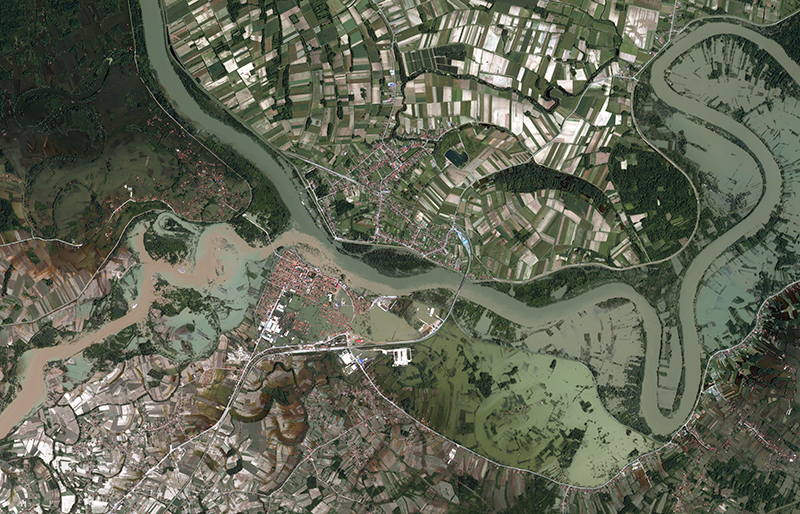 23/05/2014
The European Union's Copernicus programme, along with the International Space and Major Disasters Charter and the Serbian Geodetic Institute, activated emergency satellite scheduling following the floods. Maps were produced and made available online in record time enabling the emergency teams to produce impact assessments and measure the extent of the damage.
SPOT 6, Pléiades and TerraSAR-X were mobilised by Copernicus via ESA, between 17-26thMay, over fifteen sites. SPOT 5 and SPOT 6 images were provided so that comparisons between the two dates could be made.
The Serbian Geodetic Institute requested SPOT 6 and TerraSAR-X images for the entire western part of Serbia, as well as Pléiades images on the border of Krupanj in Serbia before and after the flooding.
A comparison of two images on the Bosnia/Croatia border shows two rivers overflowing extensively into the surrounding fields. The towns of Bosanski in Bosnia (and Slavonski in Croatia) are completely flooded. The ground and the various parcels of land are completely hidden by the water and mud.
Flooding in the Balkans: satellite mobilisation