SPOT 6/7
Spot the Difference
The SPOT 6/7 constellation is the start of a new era for High-Resolution imagery market. Keeping the SPOT 5 DNA (60km swath), these twin satellites bring with them boosted coverage capabilities, impressive reactivity and a souped-up resolution and image quality.
Enhanced imagery for expanded use and sharper results
The product resolution is now 1.5m, meaning buildings are correctly identified and man-made features are better delineated. Moreover, thanks to the 12-bit pixel depth, objects in shadows of buildings, trees and mountains are easier to detect, as well as pale-colored elements in very light or bright environments. The geolocation accuracy of collected images is also better. With such performances, entire country maps can be updated for scales of 1:25,000 and even 1:15,000. Another important SPOT 6 improvement compared to SPOT 5 is the addition of the blue spectral band, making photointerpretation and classification easier.
Thanks to improved payload features and ground segment design, SPOT 6 and SPOT 7 imagery now become real substance for a large spectrum of applications.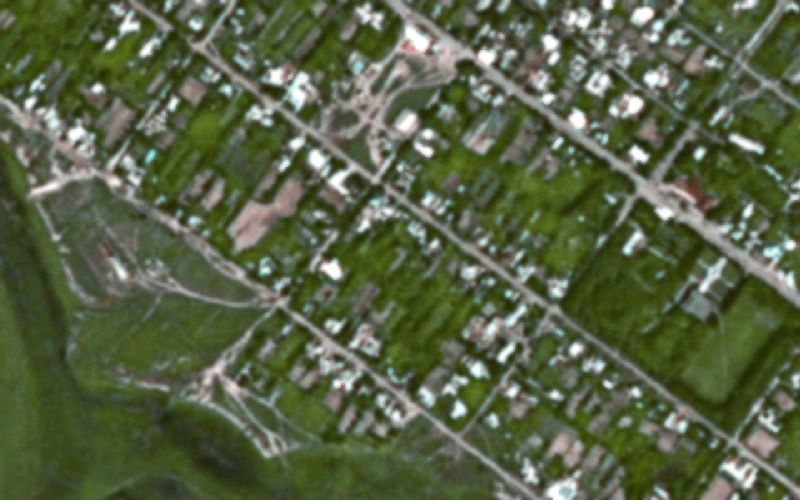 Bishkek - Kirghizistan - SPOT5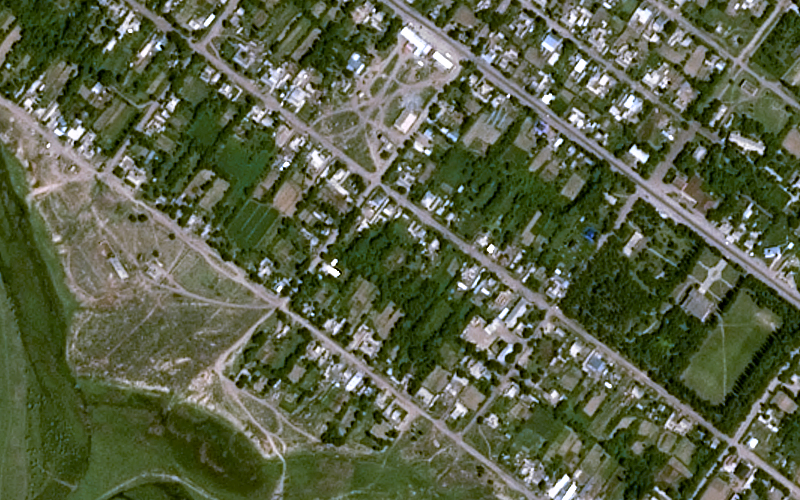 Bishkek - Kirghizistan - SPOT6
Additional benefits
Feature extraction – 2D / 3D stereo plotting
Geometric accuracy : up to 1,2m CE90 with accurate GCPs
Stereo & Tristereo capacities : Contour lines extraction
Rapid coverage: avoid seasonal effects on vegetation and water courses
Reduction of operational costs: acquisition strips up to 36,000 km² resulting in:
- Less processing work over large areas (less GCP required)
- Homogeneity along huge areas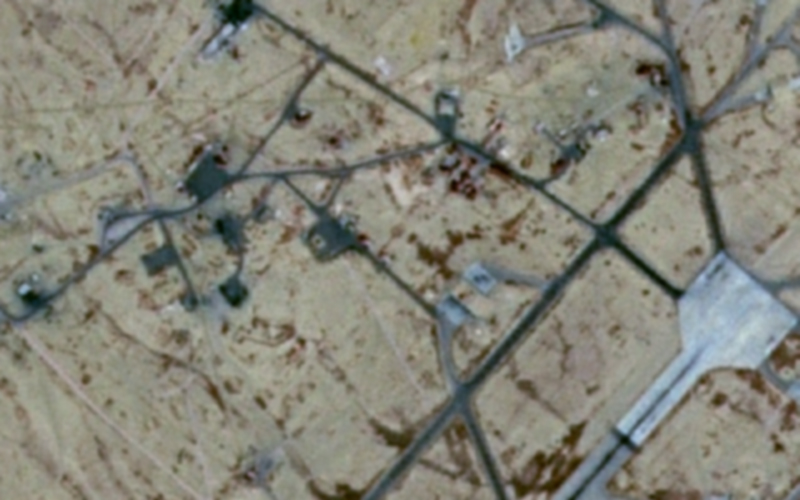 Syria - SPOT5
Syria - SPOT6
Additional benefits
Fresh and rapid global coverage
Optimization of VHR imagery selection focusing on strategic areas of interest
Geolocation accuracy <10m CE90 over more than 85% of land territories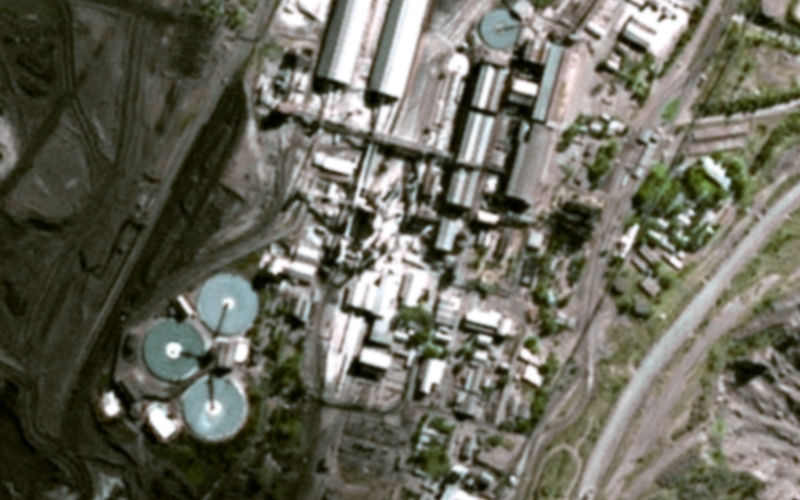 Phalaborwa - South Africa - SPOT5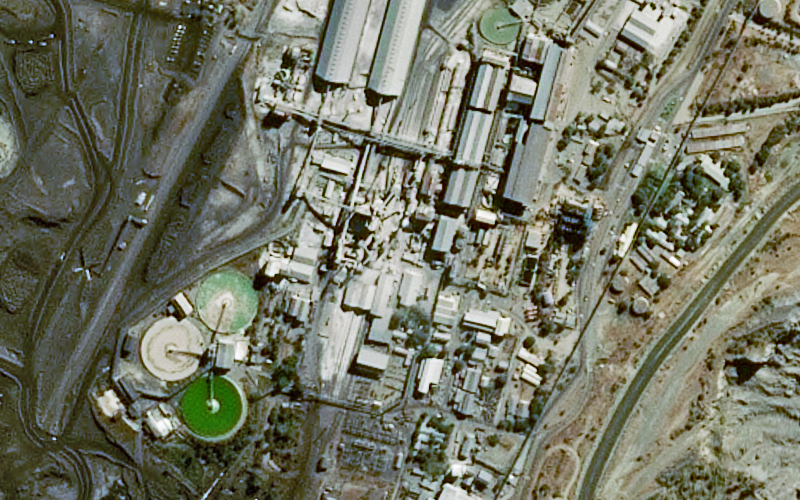 Phalaborwa - South Africa - SPOT6
Additional benefits
Detailed design of engineering process at scale up to 1:15,000
Detailed structural and fracture analysis
Bedding dip and strike calculations
Geophysical survey planning and processing
Engineering survey (pipeline and facilities) planning
Precise environmental impact assessment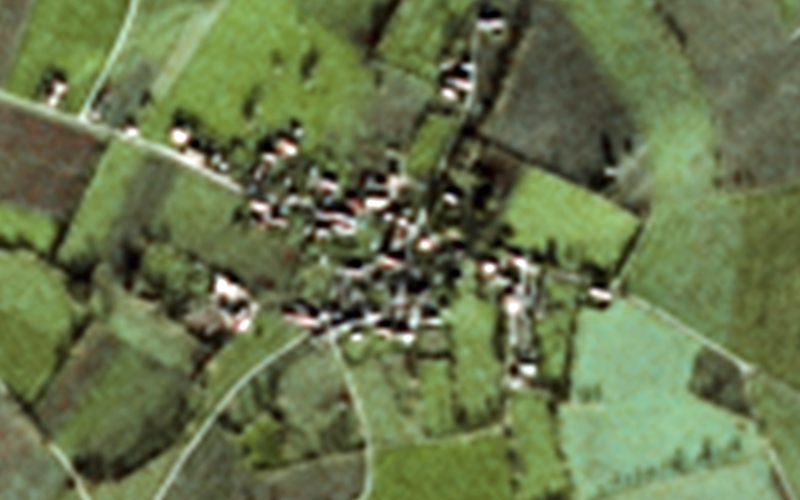 Mont Saint-Michel - France - SPOT 5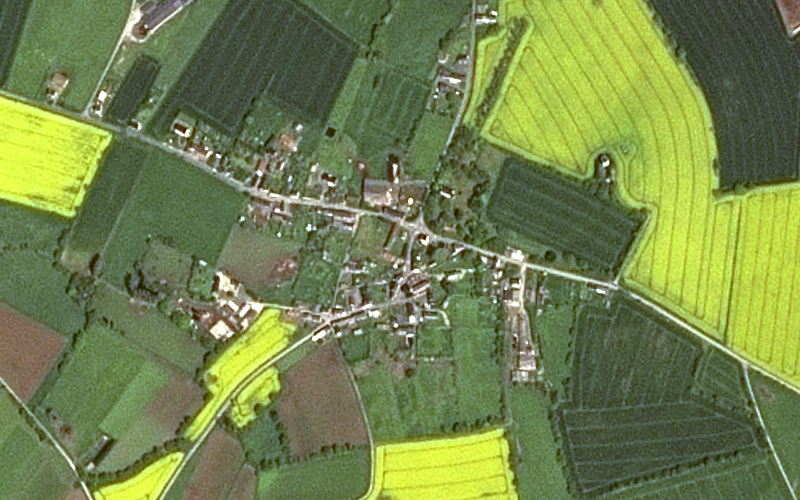 Mont Saint-Michel - France - SPOT 6
Additional benefits
Access to intra-field information even for small parcels <0.05ha
Reactive tasking : acquisitions at the right period of the cultural cycle
Blue band: improved discrimination of the crops
Textural information in addition to the multispectral analysis
More accurate characterization of the cultural conditions (biophysical parameters extracted from the images)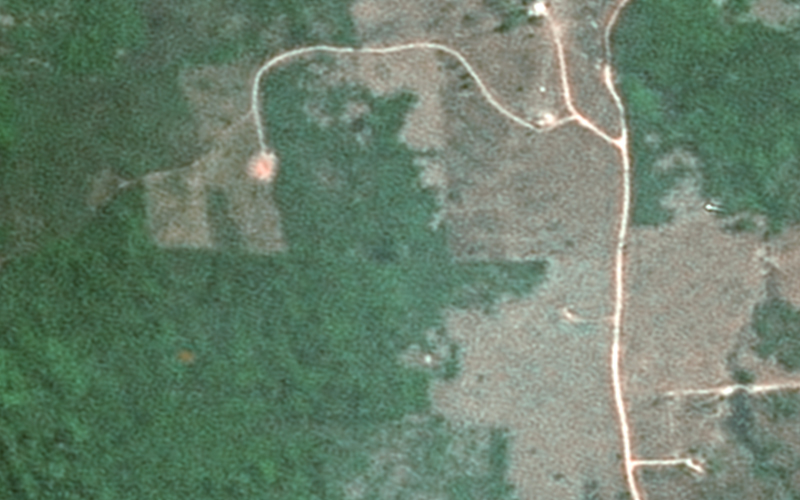 Rondônia - Brazil - SPOT5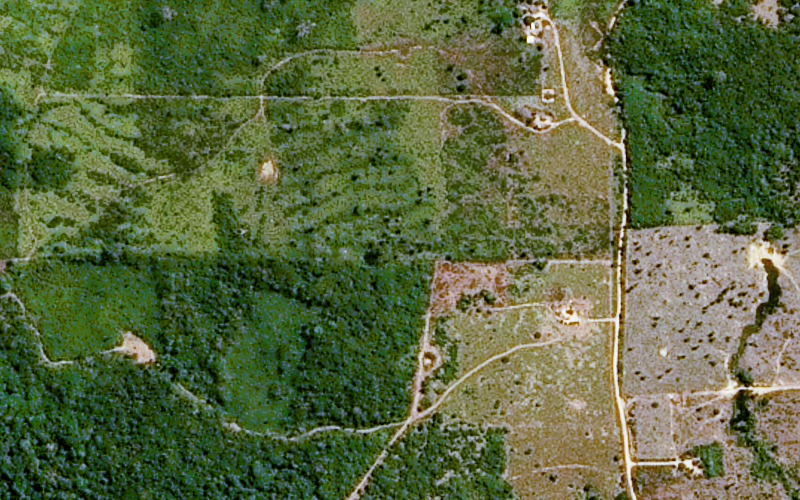 Rondônia - Brazil - SPOT6
Additional benefits
Anomalies detection, easier identification of forest degradation and illegal cuts
Track and control of legal forestry activities (localization of tracks below 4m width, distinction of wood storage areas, vehicles maneuver areas, operational facilities and camps…)
Measure green corridors and hedges with higher precision and detect isolated trees
Sharper zoning of natural areas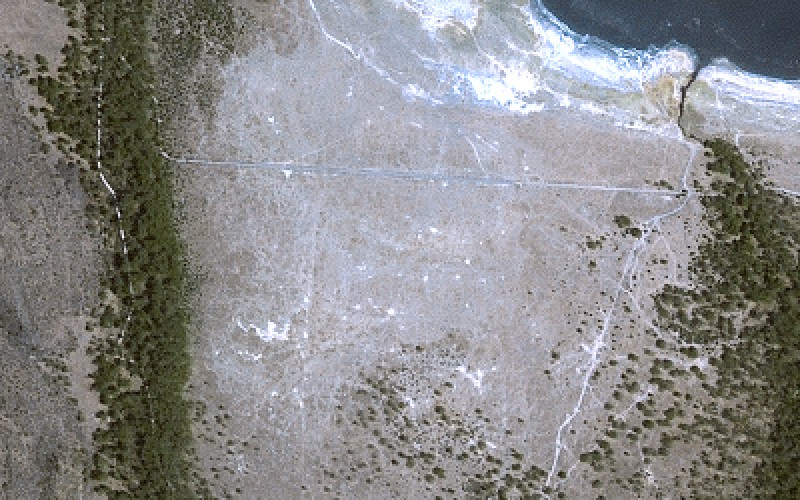 Nakuru Lake - Kenya - SPOT 5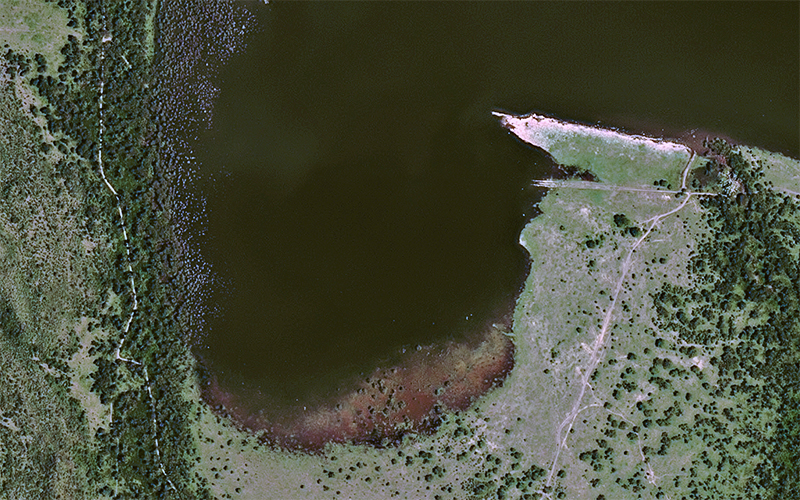 Nakuru Lake - Kenya - SPOT 6
Additional benefits
Increased detection capacity
Monitoring of large areas, and continuity with SPOT 5 archive
Sharper zoning of natural areas
Detection and analysis of environmental impact of human activities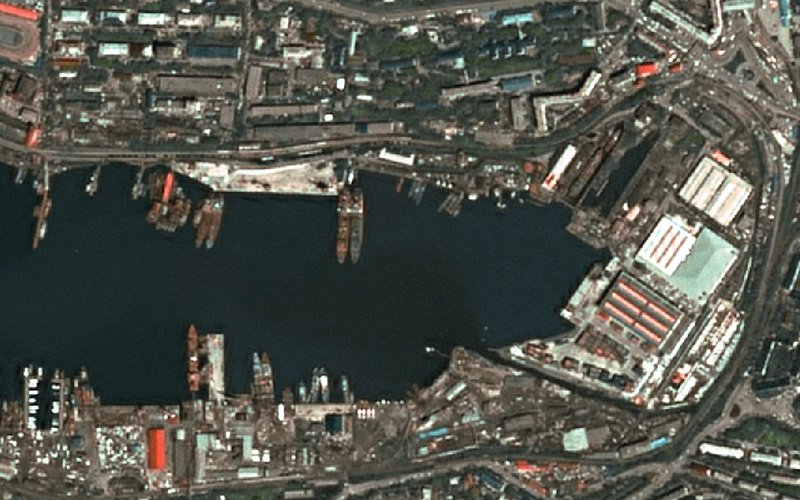 Vladivostock - Russia - SPOT5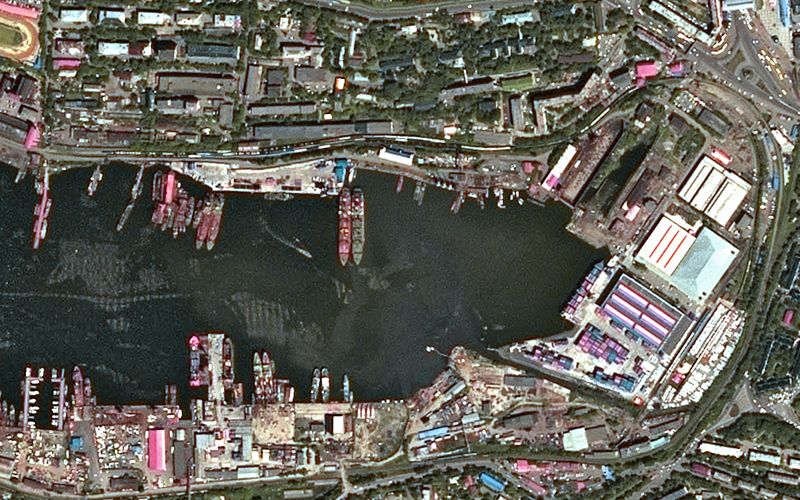 Vladivostock - Russia - SPOT6
Additional benefits
100,000 km² covered in a single pass with ideal level of details for search and rescue operations
Reactive tasking until 2 hours before acquisition
Images delivery between 2 and 8h after acquisition
Features
SPOT 6/7
Swath
60 km
Resolution
1.5m
Spectral bands

Pan: 450 - 745 nm
Blue: 450 - 520 nm
Green: 530 - 590 nm
Red: 625 - 695 nm
Near-infrared: 760 - 890 nm

Dynamic range
12 bits
Acquisition modes

Long strips, with a maximum length of 600km
Contiguous strips
Stereo collection

Geolocation accuracy
Less than 20m CE90 without GCP and even 10m CE90 wherever Reference3D is available
(85M km²)
SPOT 6/7: Spot the Difference