Optimised Visual Rendering
The latest option for radiometric enhancement of Pléiades imagery
Optimised Visual Rendering (OVR) is an option perfectly suited to display applications and direct integration into GIS. It includes:
Radiometric adjustment : colour stretching and contrast enhancement
Atmospheric offset substraction
Availability
The option is free of charge and available for all Pléiades image products in Primary and standard Ortho level. Products that already have dynamic matching are not available with the OVR option : mosaics, ortho Premium and Tailored.
Process and encoding
The process is done for each individual product for optimum results (the continuity of visual rendering is not ensured between products). For tiled products, OVR rendering is homogeneous on all tiles.
For JPEG 2000 12 bits/GeoTIFF 16 bits products without OVR, the dynamic range corresponds to the dynamic range at acquisition (12 bits – 4096 values).
With OVR option, images are encoded in 16 bits with 16 bits-depth dynamic range (65536 values)
Impact on the file size
The file size of an OVR product in 16 bits is larger than one without OVR option
No change of file size for products in 8 bits (256 values)
Please note that the OVR option is not recommended for radiometric measurement and processing for applications such as agriculture, forestry, hydrology, automatic change detection, automatic classification and feature extraction.
Houston - Texas, United States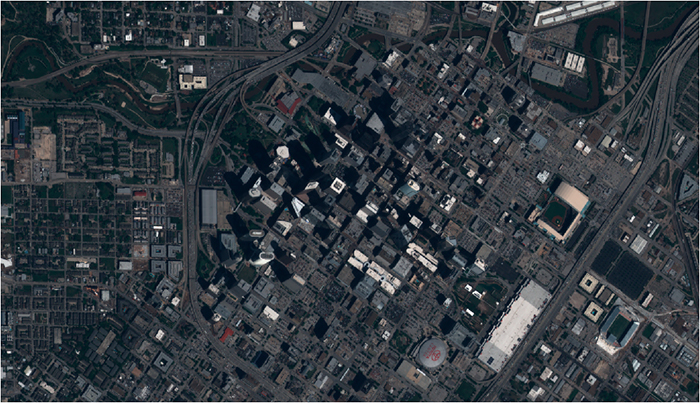 12-bit product: display with auto-linear adaptation
16-bit product with OVR
Melbourne - Victoria, Australia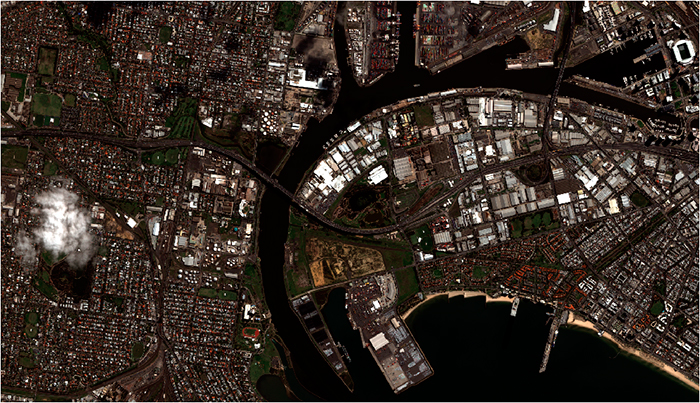 12-bit product: display with auto-linear adaptation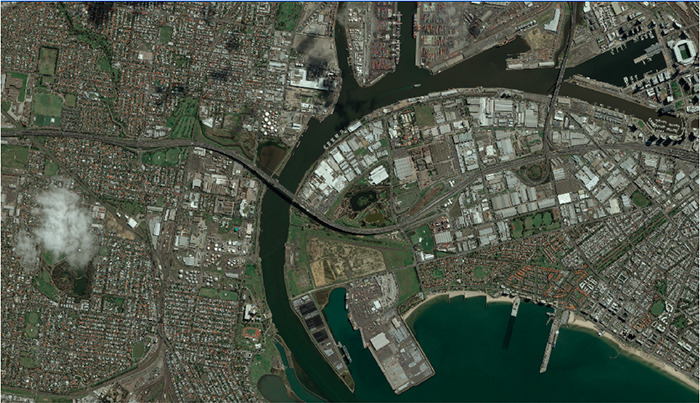 16-bit product with OVR
Santo Domingo - Dominican Republic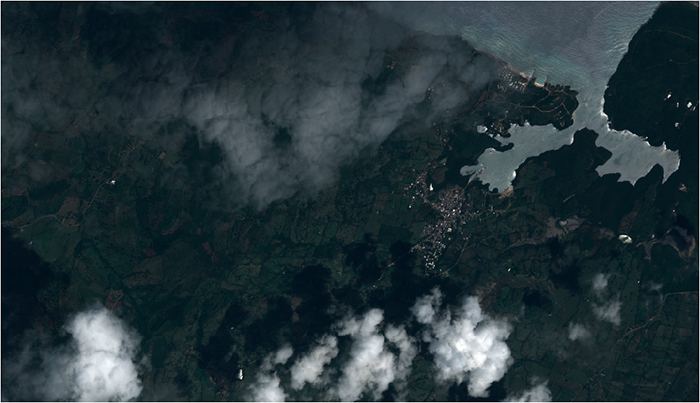 12-bit product with auto-linear adaptation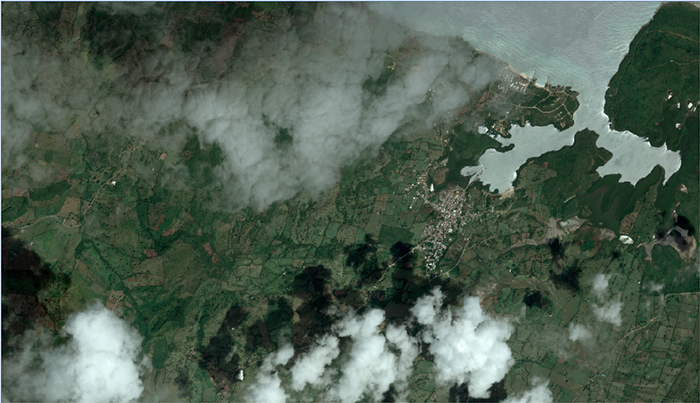 16-bit product with OVR option
Mont-Blanc - The Alps, France/ Italy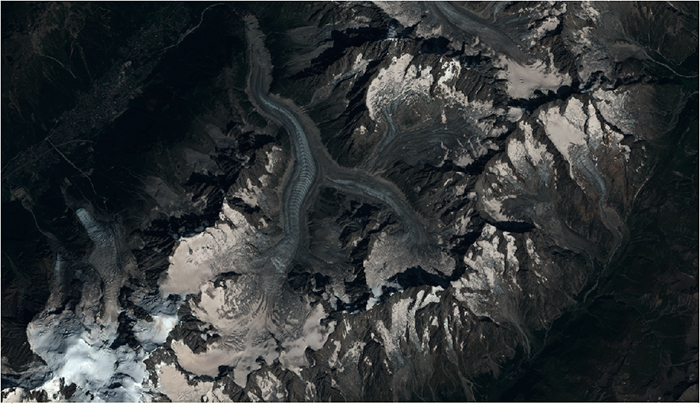 12-bit product: display with auto-linear adaptation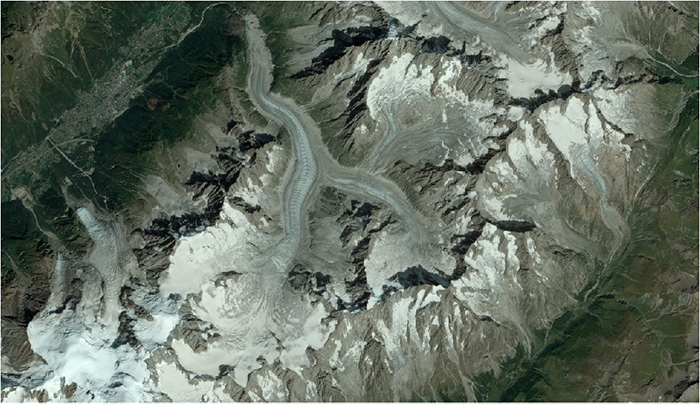 16-bit product with OVR
OVR is an Airbus Defence and Space proprietary algorithm
Optimised Visual Rendering