Pléiades acquires two images in 24 hrs. to track fires in Australia
The Pléiades constellation was tasked for the first time in daily revisit mode to track the fires in Yerriyong State Forest, 100 km east of Canberra, Australia.
Pleiades Satellite Image - Yerriyong State Forest, Australia, on 15 and 16 January 2013
The Pléiades 1B image acquired 15 January shows the extent of the fire that has burnt through 66,200 hectares of forest. The fire is under control and no new fires have started. However, 24 hours later a new image collected by Pléiades 1A highlights at least 4 new active fire areas in the south, reignited by searing hot temperatures.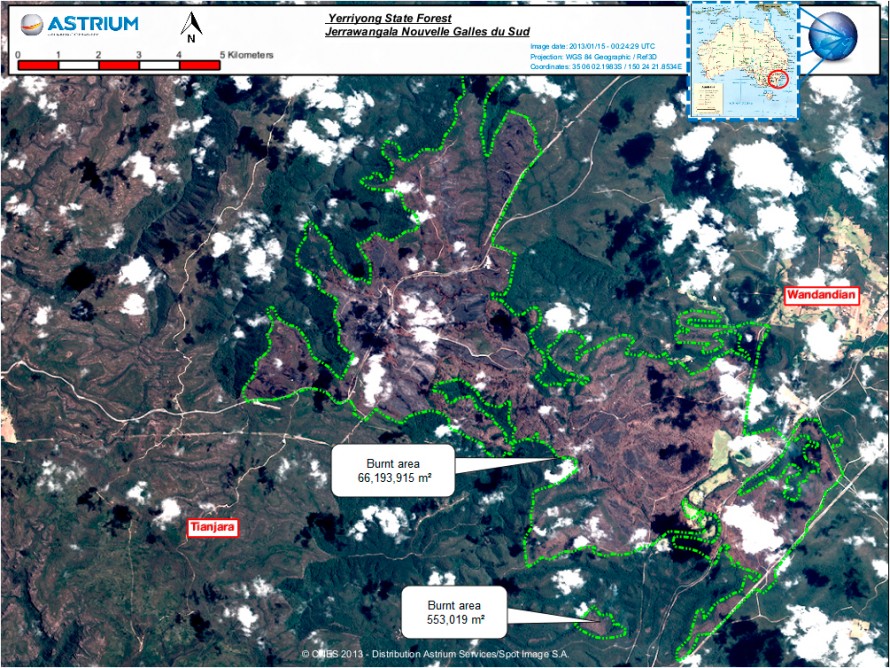 Pléiades 1B Image - 15/01/2013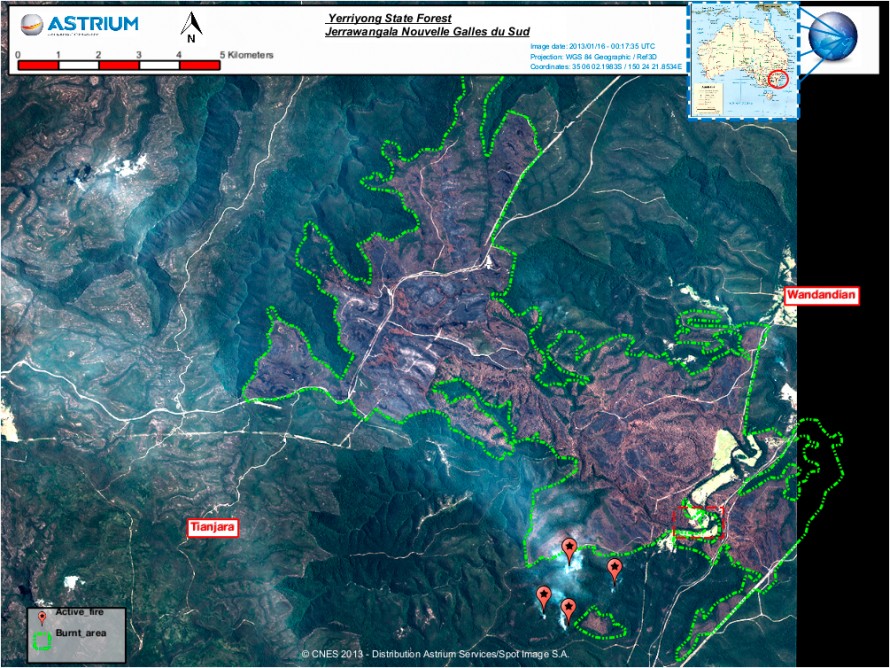 Pléiades 1A Image - 16/01/2013
Using Pléiades very-high-resolution multispectral imagery, photo-interpreters were able to determine the extent of the fire damage to vegetation, croplands and buildings.
Damage mapping - Pleiades Satellite Image on 16 January 2013
The twin Pléiades satellites operate as a constellation in the same orbit, phased 180°. This unique configuration enables daily revisits to any point on the globe, a very useful capability for tracking the evolution of a crisis or natural disaster.
The two satellites were tasked by CNES, with Pléiades 1B still undergoing in-orbit checkout. The images of 15 and 16 January were produced and interpreted by teams at Airbus Defence and Space.