Introducing Oceanway
End-to-end Turnkey Solution for Maritime Safety & Security Customers
Airbus Defence and Space's Oceanway services offer an end-to-end solution bridging the complete cycle from satellite tasking through information delivery all the way to visualisation for maritime applications.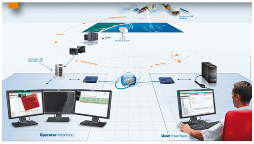 Oceanway is a turnkey solution for secure, dynamic and fast delivery of maritime safety and security information to operation centres.
The service is specifically tailored to the requirements of law enforcement agencies responsible for combating illegal maritime activities such as illegal fishing, drug trafficking, illegal immigration and oil dumping.
Key Benefits
Wide-area observation and situational awareness using a broad range of Earth-observation satellites
Unique access to optical and SAR satellite data and tasking capability
Strong expertise of Airbus Defence and Space's maritime experts in user needs analysis, maritime image interpretation, feedback analysis and service evolution
Near-real-time information delivery within < 30 min
Complement to existing surveillance means
Rapid Actionable Information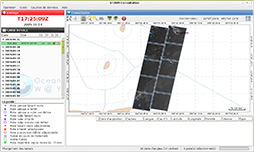 Oceanway is specifically designed to enable rapid information extraction and delivery from optical satellite imagery within only 30 min of image acquisition. During image analysis performed by Airbus Defence and Space's maritime image analysis experts, information on detected ships is dynamically and continuously transferred to the user. This enables the customer to extract information on areas of particular interest first and rapidly initiate necessary (counter)measures without having to wait for the complete analysis of the entire satellite image.
In addition to optical imagery, Oceanway is also capable of integrating, analysing and delivering information derived from SAR satellite data, thereby significantly supporting Airbus Defence and Space's integrated optical and SAR-based maritime services.