GO MONITOR
Global Monitoring with Maximised Information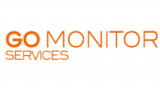 Various types of satellite data have long been used for monitoring purposes around the globe, with applications spanning large-scale monitoring of environmental developments, as in rainforest areas, all the way to highly targeted site surveillance for military intelligence purposes.

Now, Airbus Defence and Space's new GO Monitor Service offers global monitoring opportunities based on unique access to leading-edge satellite imagery and expertise in image analysis, processing and interpretation. No matter how remote or inaccessible a site may be, with daily revisit options and independent of weather conditions, GO Monitor delivers timely and reliable change information via automatic e-mail alerts, simple and ready-to-use change reports and secure 24/7 online access.
Ready to use and intuitive thanks to detailed annotations and descriptions, GO Monitor reports comprehensively analyse relevant changes in the area of interest, interpreted by an application-specific expert.
Innovative monitoring concept combines the best of optical and radar satellite data
Client-tailored monitoring routines provide precisely the information that the user requires, now also relying on the combination of radar and optical satellite data, joining the best of both technologies to maximise the informational value of analysis.
Optical satellite data enables very precise identification and analysis of even small objects and related activities and changes. Radar satellite data is not only weather-independent and thus uniquely reliable; Airbus Defence and Space's innovative processing approaches also enable the detection of very subtle changes that are invisible in optical imagery, like for example shallow earthworks in preparation of a construction or the detection of vertical surface movements of only a few millimetres, documenting sub-surface activities. A focused analysis of such change areas with radar amplitude information or very-high-resolution satellite imagery can reveal additional information and features.
Exploiting the synergies of optical and radar data combines different information to provide a more complete picture of on-going changes and activities at the monitored site.
GO Monitor Maximises Customer Benefit
This innovative approach directly benefits GO Monitor clients, who appreciate dedicated monitoring routines individually tailored to their specific needs.
GO Monitor comprises a range of unique features, likely making it the most comprehensive satellite-based monitoring service available today:
Daily coverage opportunities afforded by Airbus Defence and Space's unique satellite constellation
Absolutely reliable change detection thanks to the 'cloud-piercing' radar satellites
Highly precise location of changes by state-of-the-art sensors
Coverage of diverse area sizes by precise high-resolution and very-high-resolution sensors as well as wide-area acquisition options
Targeted analysis and interpretation from application-specific experts
Maximised informational content through combined exploitation of radar and optical satellite data
Future Missions: Long-Term Monitoring Secured
Go Monitor customers can count on Airbus Defence and Space's unique access to some of the best commercial satellites in orbit today, a long tradition in delivering innovative monitoring concepts and our established expertise in both optical and radar data acquisition and evaluation. Not only that, our future satellite programmes—with three satellites set to be launched within the next two years and new missions in preparation—will secure data continuity until at least 2023.
GO MONITOR: Global Monitoring
Did you know?
Airbus Defence and Space has developed fully automatic processing chains to extract amplitude and coherence change information from radar satellite data.
Amplitude change detection highlights changes in the radar backscatter intensity that can be caused for example by the erection of new buildings/objects or temporary placement of metallic objects.
Coherence change detection analyses the measure of phase correlation as a change indicator and can detect even subtle changes such as surface earthworks, the operation of dump sites or the useof gravel roads.