SPIRIT
SPOT 5 stereoscopic survey of Polar Ice: Reference Images and Topographies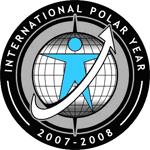 Airbus Defence and Space and CNES supplied satellite data for the international Polar Year research programmes.
Earth-observing satellites are mapping the poles to provide scientists with a more precise picture of how glaciers are changing and to help them understand the impacts of climate change on our planet.
Airbus Defence and Space and CNES joined the SPIRIT project (SPOT 5 stereoscopic survey of Polar Ice: Reference Images and Topographies) in partnership with French survey, the French mapping agency IGN and the LEGOS, space geophysics and oceanography research laboratory.
During two years, from 2007 to 2009, an archive of SPOT 5 HRS images was compiled over polar ice in order to produce DTMs and ortho-images.
The SPOT 5 HRS archive over polar ices masses
The first step of the SPIRIT project was the selection of target areas and the definition of their relative priority.
Three groups of target were considered:
The coastal regions of Antarctica
The margins of the Greenland ice sheet
Small glaciers and ice caps that surround the Arctic Ocean and Antarctica.
Three levels of programation priority were defined (Figures below).
Top Priority: for fast changing areas and rapidly thinning ice caps and ice fields.
Important Priority: all other major ice streams whose behaviour is crucial for the mass balance and dynamics of the polar ice sheets.
Standard Priority: remaining areas at the periphery of the Greenland and Antarctic ice sheets.
The SPIRIT product
The SPIRIT product comprises:
2DEMs derived from different correlation parameters
2 associated correlation masks
An HRS orthoimage
This product set is generated from a single HRS stereopair.

The SPIRIT DEM product will give users baseline topography for mapping glacial change.
Under below discover all the SPIRIT DEMs produced during the SPIRIT project.
Documents

Reference SPIRIT scientific article
Published in the ISPRS Journal of Photogrammetry and Remote Sensing. It presents the architecture of the project and provides the first accuracy assessments of the SPIRIT DTMs with an emphasis on Jakobshavn Isbrae.
 

CNES/ Spot Image Press Release
SPIRIT product price
Archive SPIRIT DEM
The price of SPIRIT products available off-the-shelf (coverage available at http://polardali.spotimage.fr:8092/IPY/dalisearch.aspx) is €2300.
On demand SPIRIT DEM
If SPIRIT DEM is not available, users can ask for its production based on the specifications described in the SPIRIT DEM Product Sheet .The price of this product is 5000€.