GO Monitor
Surveillance on Demand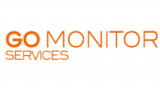 Based on a unique access to leading-edge satellite imagery and expertise in image analysis, processing and interpretation, GO Monitor delivers reliable and timely surveillance products with guaranteed revisit capacities. Automatic e-mail alerts are sent, informing of their availability, through 24/7 secure web access.
GO Monitor Level of Analysis
GO Monitor Vision
GO Monitor Alert
GO Monitor Insight
GO Monitor Vision is the only global service delivering satellite imagery with a guaranteed revisit frequency for any area of interest worldwide.
It is designed for organisations and agencies who have their own imagery analysts
GO Monitor Alert provides timely information on changes detected, and also features a revisit guarantee
GO Monitor Insight provides dedicated information based on our expert's in-depth analysis, again with a revisit guarantee.
These detailed reports are perfect even for non-experts
Key Benefits
By giving access to the widest optical and radar satellite constellation, and relying on an experienced team of application experts such as geologists, IMINT interpreters, or offshore specialists, Airbus Defence and Space guarantees:
A regular coverage of any area worldwide, with a revisit guarantee
A customer care team dedicated to each project
Pre-selected sites available off-the-shelf
Timely alerts for rapid action, saving time and money
Online registration, simple, fast and easy
Secure 24/7 online access (ISO : 27001 compliant platform)
Access to unique optical and radar satellite constellation
Reliable Monitoring Services Worldwide
GO Monitor is designed for professionals who need accurate and reliable terrain information. No matter how remote or inaccessible a site may be, with a daily revisit capacity and independent of weather conditions, GO Monitor delivers timely and regular imagery and change information, enabling users to monitor:
Day-to-day business operations
Assets
Impact on the environment
Security, incidents and emergency situations
Strategic and tactical surveillance
A wide range of organisations can benefit from this type of service including:
Defence and Security
Oil, Gas and Mining
Civil Engineering
Insurance
Business Intelligence
Investment Management
On-Demand Monitoring
GO Monitor enables access to a wide range of pre-selected sites off-the-shelf, corresponding to main strategic hotspots around the globe that are monitored regularly.
Arena Corinthians Stadium – Brazil. Since April 2013 the progress of the stadium construction is under surveillance through GO Monitor. On January 21st 2014 new roof constructions and changes related to access infrastructure site were observed.
Specificities
Regular imagery only, guarantee of revisit, cost-saving, sites selected by Airbus Defence and Space
In case of specific needs, whatever they may be, clients define their parameters in a few clicks, and start their dedicated surveillance by simply selecting:
Area of interest
Timeline and frequency
All these parameters are analysed and tailored monitoring programmes are defined and implemented: Airbus Defence and Space's experts set up a dedicated acquisition plan, selecting appropriate sensors, and a change detection survey.
A Resolution Adapted to Your Needs.
GO Monitor relies on a unique constellation of Earth observation satellites which combines very-high and high-resolution optical and radar sensors.