Airbus Defence and Space auf der INTERGEO 2014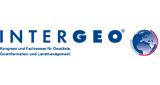 Vom 07. bis 09. Oktober stellt Airbus Defence and Space sein umfangreiches Angebot innovativer Geoinformationsprodukte und -dienste auf der INTERGEO vor, der weltweit größten Messe für Geodäsie, Geoinformation und Landmanagement.
Besuchen Sie uns auf unserem Stand C3.049 in Halle 3.1.

Wir stellen Ihnen unsere einzigartigen Konstellationsdienste vor, die Daten sowohl von optischen als auch Radarsensoren umfassen.
Sehen Sie Beispiele unserer Satellitendaten und -dienste, die jetzt noch mehr Auflösung und Abdeckung bieten. Entdecken Sie mit dem WorldDEM™ den neuen Standard für globale Höheninformationen. Oder tauchen Sie mit StreetFactory™ in faszinierende 3D Stadträume ungeahnter Präzision und Möglichkeiten ein.
Wir freuen uns darauf, Sie in Berlin begrüßen zu dürfen!